The new advanced Cities From the Green and Digital to the Smart Cities
Keywords:
The City, Greater City, Green City, Digital City, Smart City
Abstract
The city has always brought within itself the characteristics of the historical period in which it existed and of the population that inhabited it. In the last years new kind of cities were born, some of them are called green, some others digital and then some are the Smart Cities. The latter has the same features of the first two cities, but them are also committed into satisfying the expectations of its population and caring about citizens' welfare first. The Smart Cities are the result of technological progress and the search for environmental sustainability. The city was born as a consequence, almost obvious, of the improvement of human skills: many nearby houses represented a possibility of bringing together resources and abilities in an almost uninhabited land.
Small villages have become towns, cities and metropolitan cities in which all the technological discoveries were applied and made concrete in the services that these cities could then offer to their inhabitants. The cities, and its various existing types, up to the green cities and digital cities and finally the Smart Cities will be described, as the apex of the discoveries of the digital and sustainable people, who respects the environment in which they live, indeed, which regenerates the environment from past pollution. In these cities, people live within a virtual environment too.
These cities are in continuous evolution, extremely rapid, in a competition to each other, made up of skills and technological discoveries, which contain within their borders innovative services for all of its inhabitants, and all its stakeholders. This paper discovers the way of the first inhabited centers towards Smart Cities.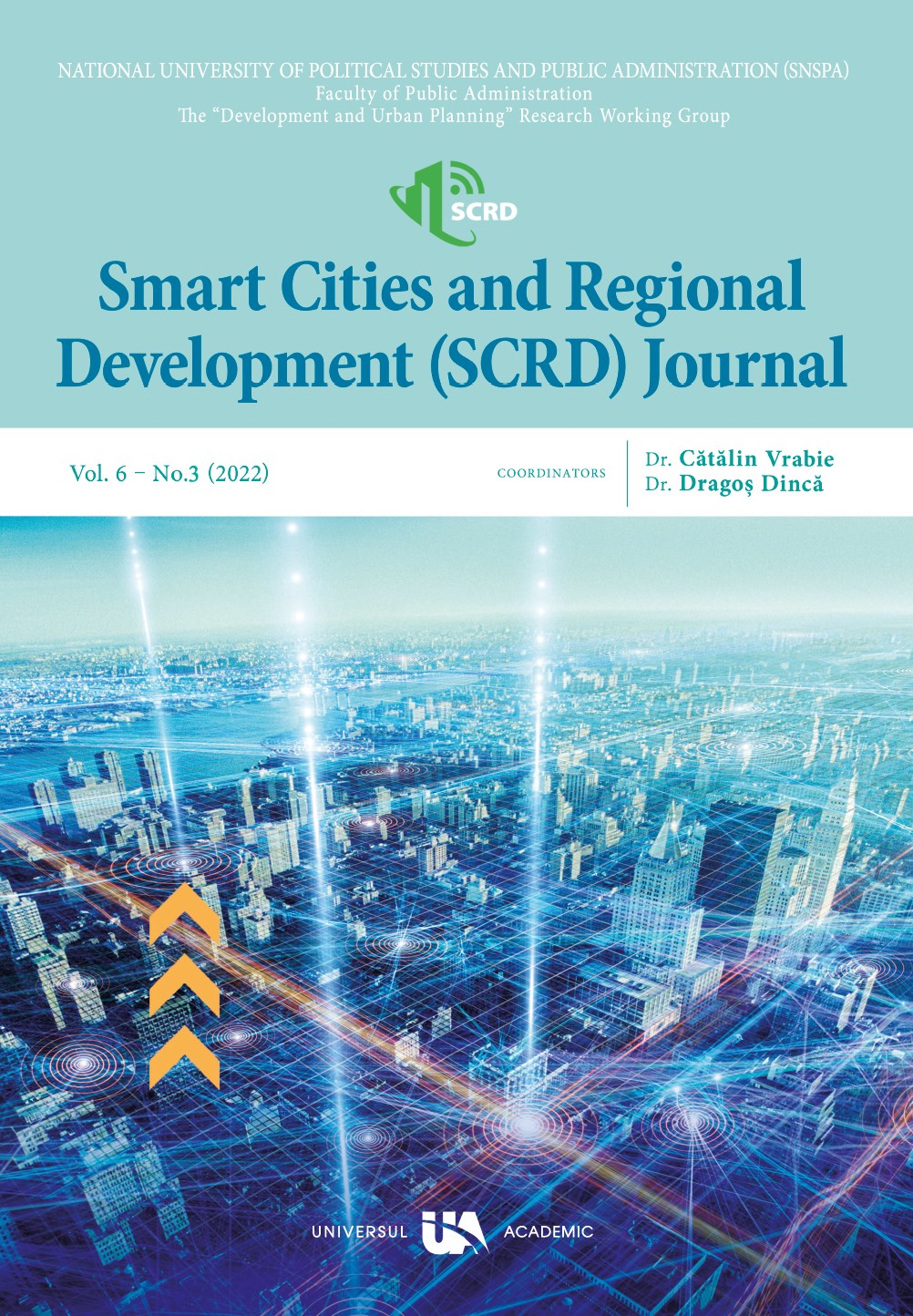 Downloads
How to Cite
[1]
C. . STEFANO, "The new advanced Cities From the Green and Digital to the Smart Cities", SCRD, vol. 6, no. 3, pp. 109–122, Jun. 2022.