Inteligenta emotionala si personalitate. Studiu asupra unui grup de functionari fiscali din Bucuresti
Keywords:
inteligenţa emoţională, personalitate, Big Five, funcţionari fiscali
Abstract
Obiective. Studiul de fata si-a propus analiza unor caracteristici de personalitate, precum inteligenta emotionala, in cazul functionarilor fiscali. Metoda. Pentru aceasta, a fost utilizata metoda psihometrica. Astfel, a fost selectat un grup de functionari din Directia de Impozite si Taxe Locale, sector 6 (N = 40; M. varsta = 37,70) care a fost solicitat sa completeze un test situational de inteligenta emotionala (TIE) si un inventar de personalitate bazat pe modelul Five Factors (BFI-10). Metodele statistice folosite au fost analiza descriptiva si cea corelationala. Rezultatele arata ca grupul respectiv este caracterizat prin agreabilitate, constiinciozitate, deschidere la experienta, stabilitate emotionala dezvoltate si inteligenta emotionala submedie. Analiza corelationala evidentiaza relatia semnificativa dintre inteligenta emotionala si agreabilitate si dintre inteligenta emotionala si deschiderea la experienta sugerand ca functionarii care reusesc sa managerizeze relatiile interpersonale sunt acei indivizi colaborativi, flexibili, receptivi la nou si creativi. Implicatii. Pe de o parte, au fost evidentiate caracteristici esentiale ale grupului de functionari din administratia fiscala (nevoiti sa se confrunte direct si frecvent cu rezolvarea problemelor contribuabililor si sa se adapteze in multe cazuri "psihologiei" acestora) mult mai putin analizati, chiar si la nivelul literaturii internationale, comparativ cu functionarii publici, de pilda. Pe de alta parte, rezultatele contribuie la intelegerea relatiei dintre inteligenta emotionala si trasaturile de personalitate fundamentate de modelul Five Factors.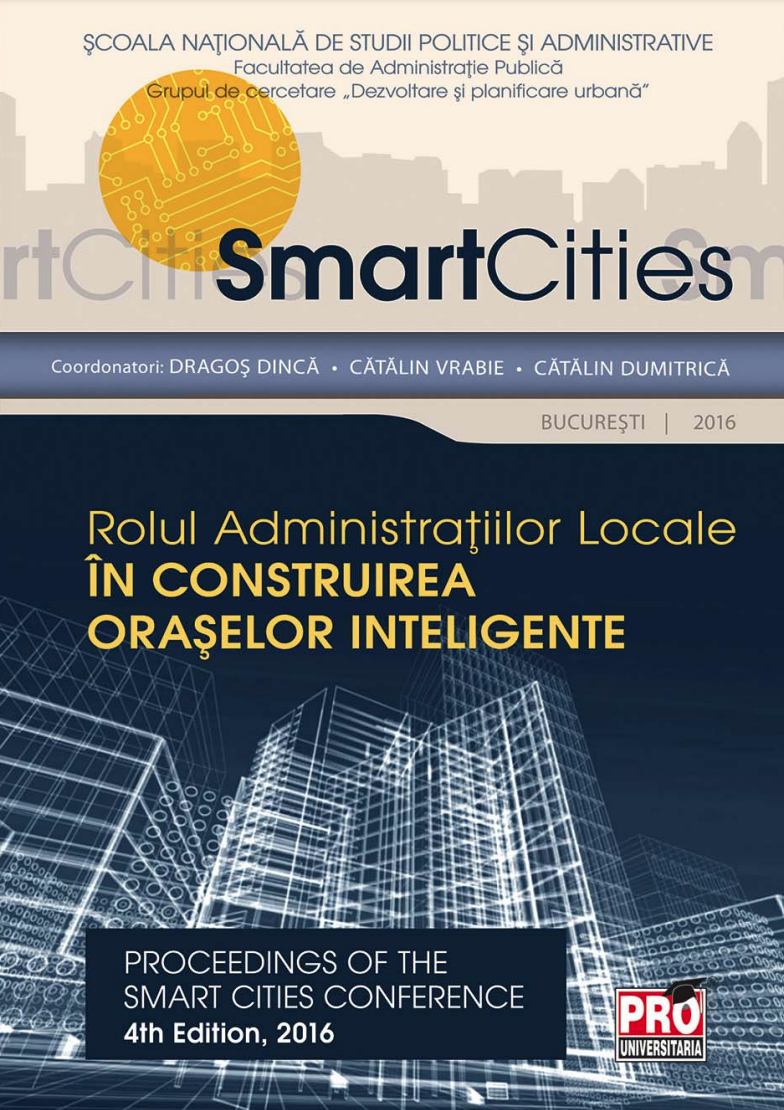 Downloads
License
Copyright (c) 2016 Beatrice Adriana BALGIU, Alina Gabriela NEGROIU
This work is licensed under a Creative Commons Attribution-NonCommercial-NoDerivatives 4.0 International License.
How to Cite
[1]
BALGIU, B.A. and NEGROIU, A.G. 2023. Inteligenta emotionala si personalitate. Studiu asupra unui grup de functionari fiscali din Bucuresti. Smart Cities International Conference (SCIC) Proceedings. 4, (Mar. 2023), 104–111.