The Accelerated Development Of Information And Communication Technologies And Their Role Within Smart Cities
Keywords:
smart communities, smart competitiveness, long-run smart, European cities, sustainable and inclusive development strategies
Abstract
Information and communication technologies - ICT - play an essential role for the smart cities sustainable development. They may support advanced strategies and policies, based on the principles of smart competitiveness that will facilitate the medium and long-run regional economies, smart, sustainable, inclusive development and correspondingly a higher quality of life and environment. Based on the evolution of ICT, many states have designed and implemented their own standardized strategies and policies in order to develop smart cities and creative local communities. The main goal of the paper is to highlight how the evolution of Information and Communication Technologies (ICT) has influenced the smart cities development across Europe with a special reference to some local communities. In order to better achieve this goal, from a methodological point of view we applied an empirical analysis of the strategies adopted by some of the European smart cities (Warsaw and Munchen), with an attempt to identify if there is a relevant correlation between ICT evolution, on one hand, and the development of smart cities and local communities, on the other hand. We designed our research methodology such as to get a broader imagine concerning the entire development process that can support or, in some cases, invalidate some of the theoretical approach dedicated to our topic. At the same time, we consider that our research results may be used as the basis for developing further studies through which we intend to illustrate how Romania can design in a sustainable manner, according to the specificity of our national economy and local communities, its own strategies and policies based on the best practices identified on the European level.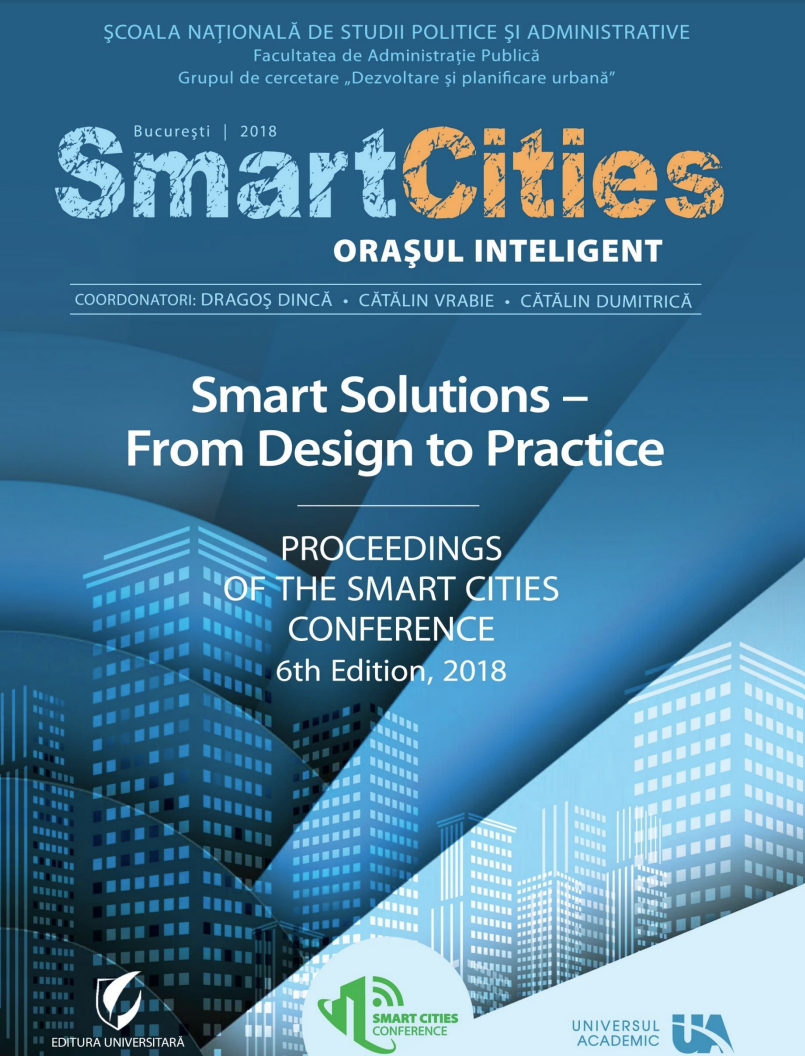 Downloads
How to Cite
SUCIU, M. C., & PETRE, A. (2023). The Accelerated Development Of Information And Communication Technologies And Their Role Within Smart Cities. Smart Cities International Conference (SCIC) Proceedings, 6, 137–146. Retrieved from https://scrd.eu/index.php/scic/article/view/286
License
Copyright (c) 2018 Marta Christina SUCIU, Adrian PETRE
This work is licensed under a Creative Commons Attribution-NonCommercial-NoDerivatives 4.0 International License.