Smart city - a solution for dealing with climate change in European cities
Keywords:
environment, climate change, digitalisation, sustainability, pollution
Abstract
Smart City – a concept for which there is no valid general definition, but has been defined by the Organization for Economic Cooperation and Development as " initiatives or approaches that effectively leverage digitalisation to boost citizen well-being and deliver more efficient, sustainable and inclusive urban services and environments as part of a collaborative, multi-stakeholder process". This broad area has six pillars, including Smart Environment, which is the one that approaches the fight against climate change. Therefore, the objective of this article is to present the positive externalities of the implementation of policies regarding Smart Cities at central level in order to reduce the negative effects caused by climate change. Smart cities create a clean and healthy environment for the development of its citizens, promoting alternative solutions to combat the disastrous impact of industrialization in modern times. Research results show that using technology in various forms can significantly reduce environmental problems and improve quality of life.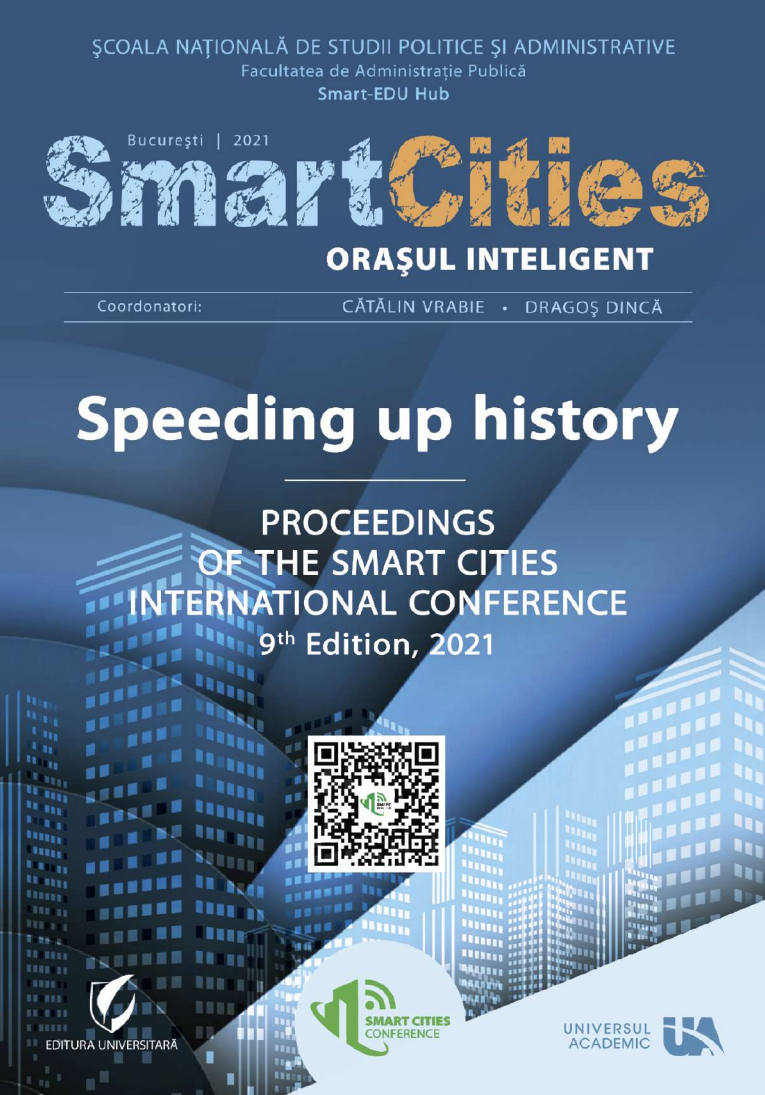 Downloads
How to Cite
SECUIAN, O.-G., VLAD, A.-G., & VLAD, M. (2023). Smart city - a solution for dealing with climate change in European cities. Smart Cities International Conference (SCIC) Proceedings, 9, 285–296. Retrieved from https://scrd.eu/index.php/scic/article/view/373
License
Copyright (c) 2021 Oana-Georgiana SECUIAN, Anamaria-Gabriela VLAD, Mihaela VLAD
This work is licensed under a Creative Commons Attribution-NonCommercial-NoDerivatives 4.0 International License.