Monitoring city water incidents via an Internet of Things-based sensor network
Keywords:
IoT, Water Incidents, Grafana
Abstract
This research aims to prove that an inexpensive Internet of Things-based sensor network can be used to deliver information about current ground-level humidity & soil conductivity, as well as notifications about sudden changes in these measures, which would indicate flooding or soil erosion. The platform uses an open API, which can be accessed by both utility companies and NGOs and be a part of their decision-making process. This paper builds on previous research with water & electricity management in the free and open-source platform Home Assistant, which can be used in conjunction with a time series database such as InfluxDB & a visualization platform like Grafana to highlight sudden pattern changes in humidity and soil conductivity and notify interested parties via Telegram or any other such real-time alerting platforms. A case study was made, which set up an inexpensive combination of Bluetooth Low Energy sensors with Raspberry Pi local servers that transmitted their data to a central database. Data was collected both outdoors with results of normal rainfall, as well as in a lab environment with simulated flooding and soil movement caused by it. Results showed that sudden changes in humidity and soil conductivity correctly triggered real-time notifications via Telegram and that a backup battery and 4G internet connection for the local servers could mitigate the effects of potential blackouts and loss of internet access caused by severe weather events. Implications of the study for smart city practitioners are that authorities can be quickly notified of severe water & soil-related events so that measures can be taken, while long-term analytics can be used to predict (perhaps via an AI machine-learning model) when and where such events are most likely to occur in the future. The value of this paper is that it shows how a combination of open-source software and inexpensive sensors & servers can be used at city level (especially in developing cities which do not have major infrastructure in this sense) to combat the effects of climate change and both react to and predict severe water & soil issues.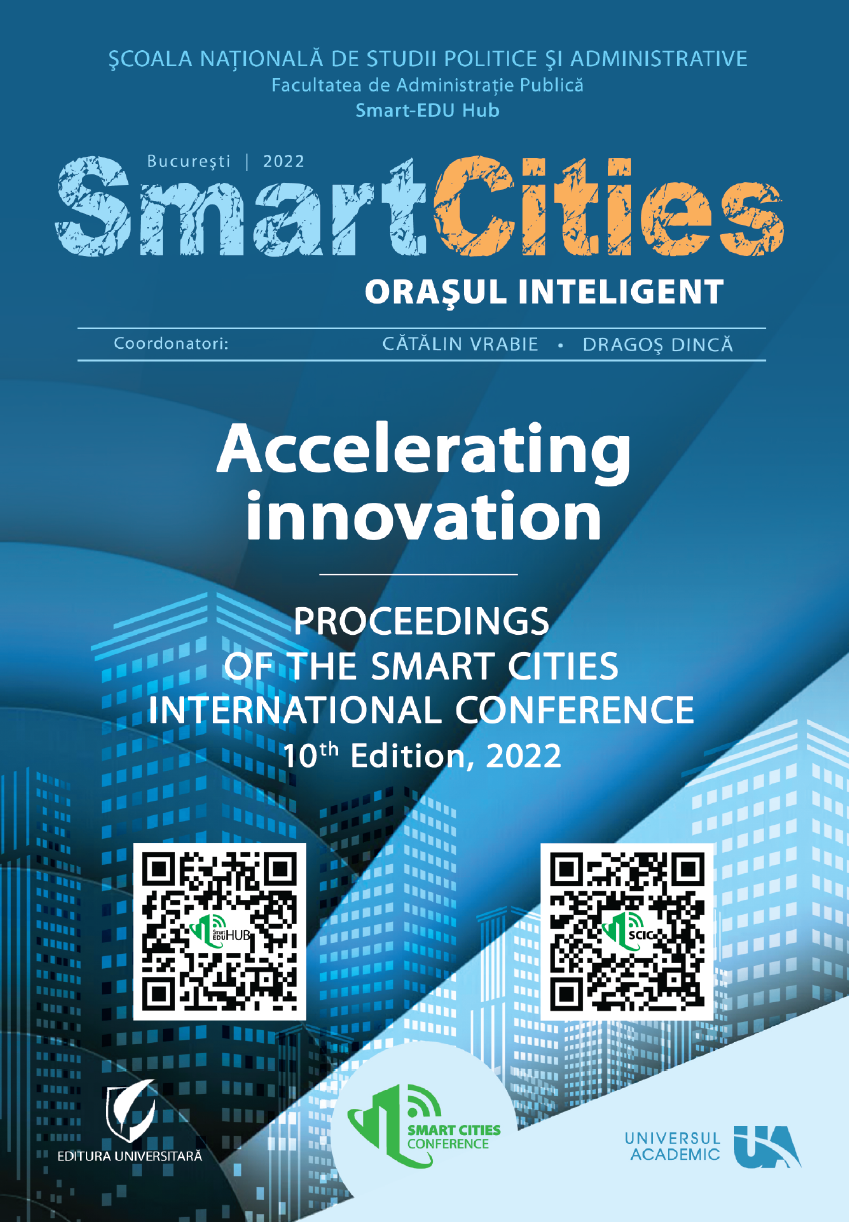 Downloads
License
Copyright (c) 2022 Ioan Florin VOICU, Daniel Constantin DIACONU
This work is licensed under a Creative Commons Attribution-NonCommercial-NoDerivatives 4.0 International License.
How to Cite
[1]
VOICU, I.F. and DIACONU, D.C. 2023. Monitoring city water incidents via an Internet of Things-based sensor network. Smart Cities International Conference (SCIC) Proceedings. 10, (Oct. 2023), 207–214.