Smart toilet cleanliness detection system using IoT
Keywords:
Toilet cleanliness, IoT, health risks
Abstract
Significant technological developments and improvements have emerged during the last decade, propelling us forward in this era of technological discovery. Regardless of the field of activity, this rapid evolution phenomenon has produced significant changes and improved human life, acting as an incentive in developing solutions that improve the quality of life and well-being of all groups of people. Thus, this paper aims to present the implementation of a state-of-the-art system for detecting the cleanliness level of toilets. Used in the Toilet4Me2 project, this system addresses the adjacent problems concerning the cleanliness level of the toilets, such as different kinds of infections and bacteria. Health risks associated with this present a major concern, countries such as India being one of the most affected by this lack of toilet sanitation. Over the last years, the Indian government has made huge investments in the search for solutions, opening the door for implementing IoT technology in this aspect of our lives. Increased awareness has even spread to Europe. Many such projects focus on the quality of life and well-being of elderly and disadvantaged people, who are often overlooked in our society. Therefore the monitoring of a toilet's cleanliness represents an important factor in the ordinary lives of elderly and young people alike, results of its use showing an abrupt reduction in health risks and an increase in usage and accessibility. The scope of this project is to achieve these milestones and spread awareness of this silent problem in our society and all the risks related to it.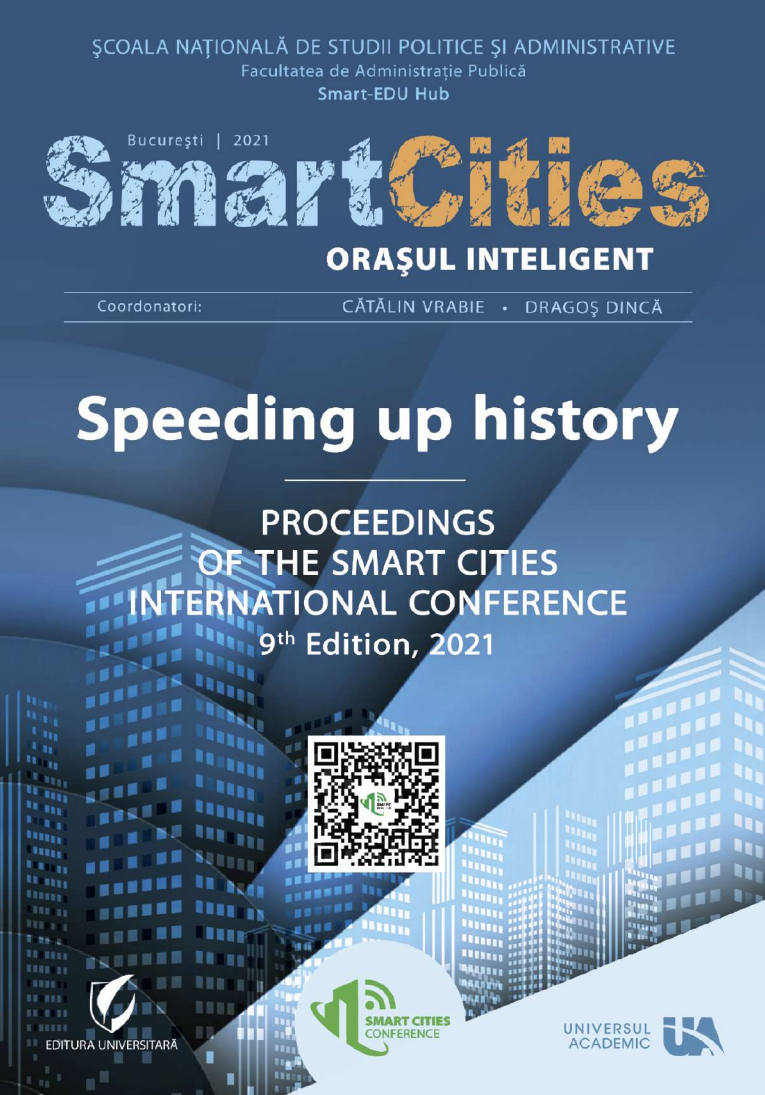 Downloads
How to Cite
HANGANU, E.-N., ORZA, O., BOSOC, S., BALACEANU, C., & SUCIU, G. (2023). Smart toilet cleanliness detection system using IoT. Smart Cities International Conference (SCIC) Proceedings, 9, 297–304. Retrieved from https://scrd.eu/index.php/scic/article/view/374
License
Copyright (c) 2021 Eduard-Nicolae HANGANU, Oana ORZA, Sabina BOSOC, Cristina BALACEANU, George SUCIU
This work is licensed under a Creative Commons Attribution-NonCommercial-NoDerivatives 4.0 International License.