Visible light communication for smart cities
Keywords:
IoT, security, VLC, optical communication, sensors
Abstract
Objectives: This paper presents the results of Hybrid-VLC/IR-RF project that can be applied for secure communication using optical spectrum in smart cities. Experiments using this novel communication system is presented inside buildings and applicability for inter-building smart city applications is evaluated. Prior work: Some previous work has focused on integrating new hardware components specific to the VLC/IR-RF hybrid communications system and a brief description of the architecture of the communications system has been presented in a paper at CYSEC conference. Approach: The paper presents the case study about new ways of implementing the communication interfaces following the improvements that have been made to the VLC/IR-RF laboratory test bench from the hardware and software point of view. Also, performance evaluations in various environmental conditions are presented. Results: The experiments present integration at prototype level as a test bench for the hybrid VLC communications system. As such, sensor configuration is performed on IoT (Internet of Things) devices and a mobile application is developed for receiving data over MQTT (Message Queuing Telemetry Transport) protocol. Implications: The practitioners can use this solution for communication beyond WiFi/5G radio spectrum where secure communication is needed in harsh environments, for example underground metro, electromagnetic shielded, smogged spaces. Value: The paper presents original work for next generation communication solutions beyond existing wireless communications such as 5G. The attention is focused on the intensive testing of the optical communication system within buildings where SMEs operate, as well as on the evaluation of its functionality for smart cities telemetry.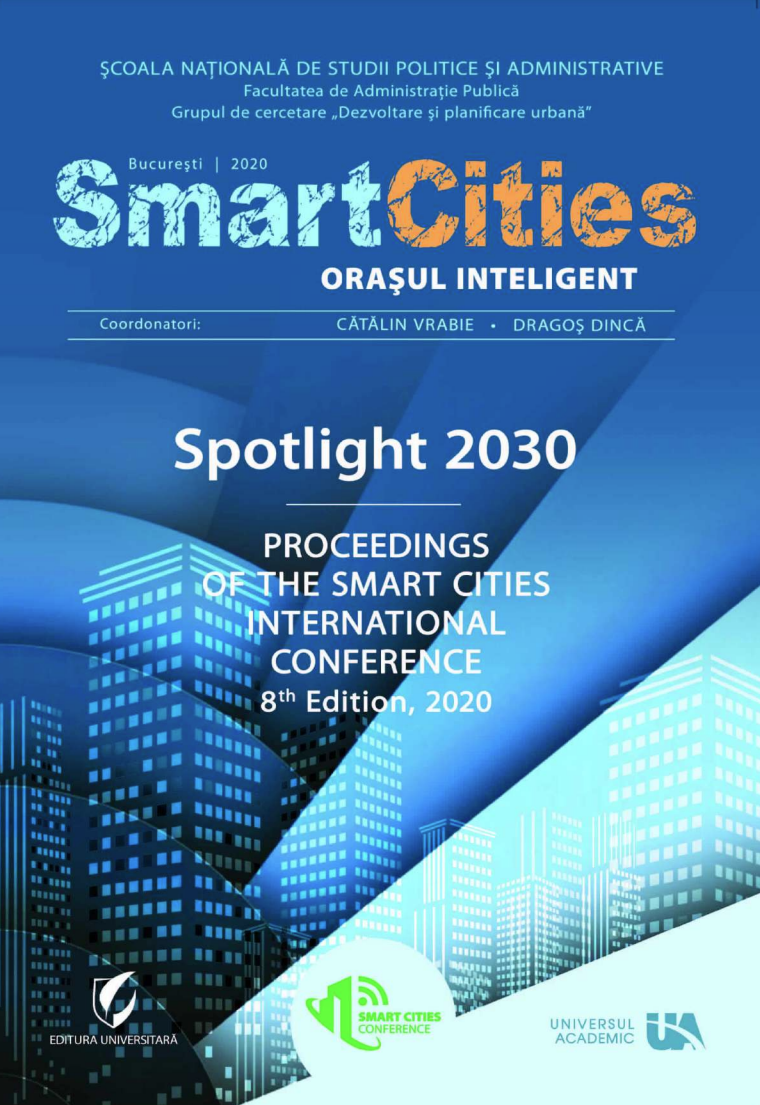 Downloads
License
Copyright (c) 2020 George SUCIU, Ana Lavinia PETRACHE
This work is licensed under a Creative Commons Attribution-NonCommercial-NoDerivatives 4.0 International License.
How to Cite
[1]
SUCIU, G. and PETRACHE, A.L. 2023. Visible light communication for smart cities. Smart Cities International Conference (SCIC) Proceedings. 8, (Apr. 2023), 351–359.