Smart cities development based on S4ALLCities project
Keywords:
IoT, Cybersecurity, ICT, Digital Twins
Abstract
The global urbanization that happens nowadays raises the need for cities to face new challenges, which can vary from the organization of its resources to the protection of its population. For short, today, cities around the world need to become smart. A smart city is a technologically developed urban area that uses different technologies and synchronized IoT systems that collect data from its sensors and devices in order to keep track of the current situation. This data can help organize resources, energy, traffic, cyber or physical attack alerts on events with large or restricted audiences. The smart-city concept integrates information and communication technology (ICT) and a certain number of physical devices and sensors placed around the city and connected to the Internet of Things. This article aims to present the existing technologies offered by the S4ALLCities project, useful for the development of a smart city, which will be described during the following part of this article.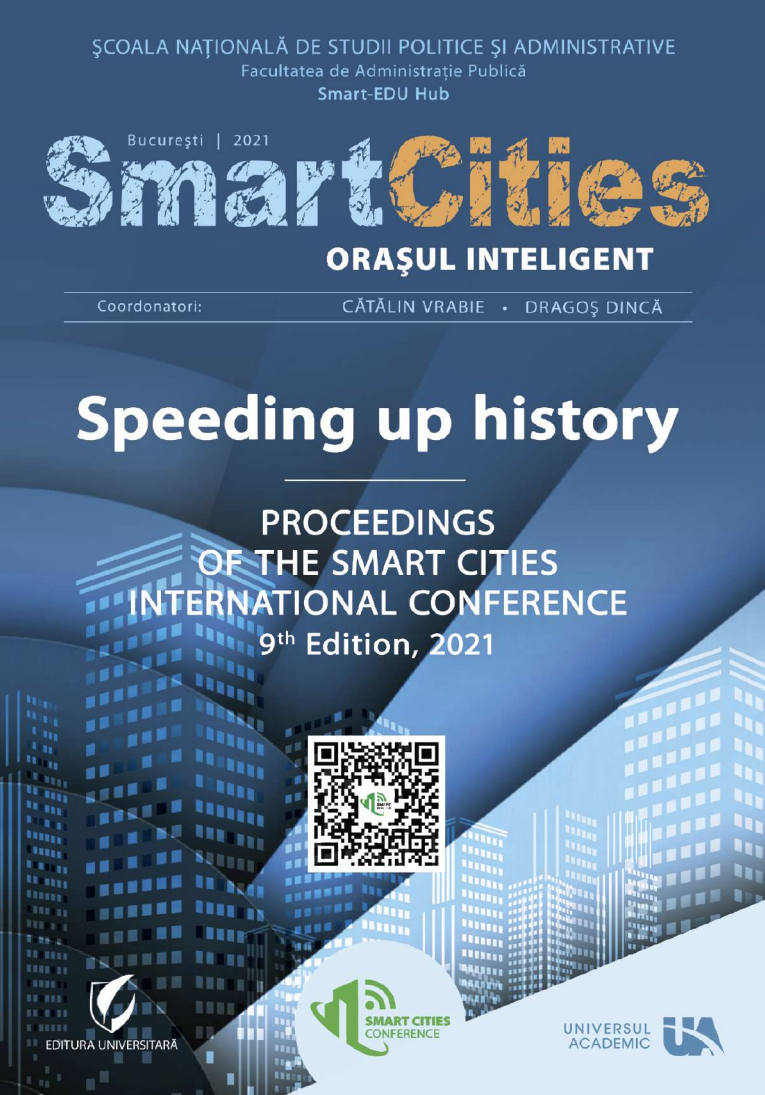 Downloads
How to Cite
SUCIU, G., DUTU, D.-M., IORDACHE, G., SACHIAN, M.-A., TUDOR, A.-M., ALEXANDRU, C., & SUCIU, V. (2023). Smart cities development based on S4ALLCities project. Smart Cities International Conference (SCIC) Proceedings, 9, 361–366. Retrieved from https://scrd.eu/index.php/scic/article/view/380
License
Copyright (c) 2021 George SUCIU, Daniel-Marian DUTU, George IORDACHE, Mari-Anais SACHIAN, Ana-Maria TUDOR, Cornelia ALEXANDRU, Victor SUCIU
This work is licensed under a Creative Commons Attribution-NonCommercial-NoDerivatives 4.0 International License.