Smart city cyber-physical security
Keywords:
ICT, wireless technology, urbanization, IoT, CPS, city safety
Abstract
Recently, the number of Internet users has increased enormously, this becoming the main way in which states and non-states actors increase their economic and diplomatic capacity through strategic and targeted manipulation with the help of web content that they transmit to citizens. Brilliant urban areas have a bleeding edge obligation to guarantee a protected and safe physical and advanced environment advancing durable and feasible metropolitan improvement for the prosperity of EU residents. S4AllCities incorporates progressed mechanical and authoritative arrangements in a market situated brought together Cyber – Physical Security Management structure, targeting raising the strength of urban communities' frameworks, administrations, ICT frameworks, IoT and cultivating insight and data sharing among city's security partners. A smart city is made up mainly of information and communication technologies (ICT) to develop, implement and promote the practice of sustainable development to address the growing challenges of urbanization. Mostly, ICT is a smart network of objects and machines that are connected and transmit data using both wireless technology and the cloud. IoT-based and cloud-based applications receive, analyze, and manage data in real time to make a good decision about quality of life. People use Smartphones, mobile devices, cars and smart homes for smart city ecosystems. Communities can improve energy distribution, streamline garbage collection, reduce traffic congestion, and even improve IoT air quality. This paper fills a gap in the literature dealing with attacks on critical infrastructure in smart cities and presents envisioned pilots for 3 cities in Europe, as well as experiments in follower cities, one of them being Buzau in Romania.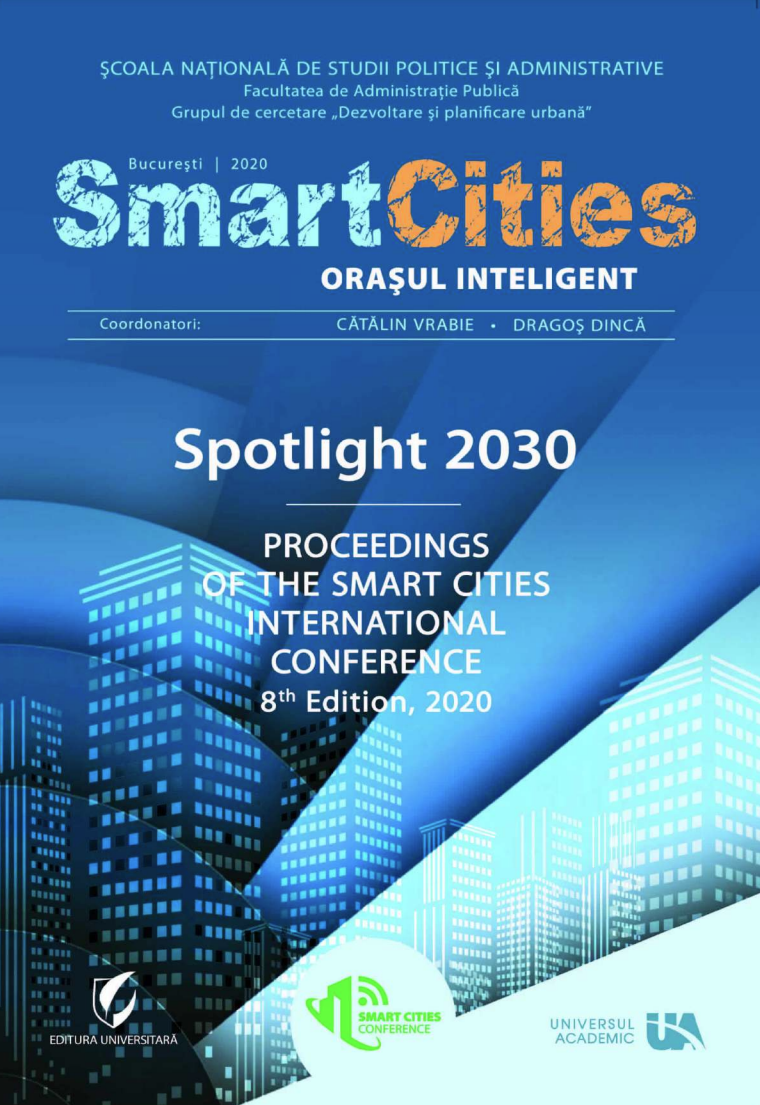 Downloads
License
Copyright (c) 2020 Ana-Maria TUDOR, George SUCIU, George Valentin IORDACHE, Gabriela BUCUR, Hussain IJAZ, Marius VOCHIN
This work is licensed under a Creative Commons Attribution-NonCommercial-NoDerivatives 4.0 International License.