Monitoring water parameters using IoT technology
Keywords:
IoT, MQTT, conductivity, salinity, pH
Abstract
Rivers are one of the most important sources of water for agriculture, industrial use, and other applications. The river systems are particularly exposed to the negative effects of pollution due to their dynamic nature and easy accessibility for waste management. The concept "water quality" refers to the state or condition of a body of water, taking into consideration its chemical, physical, and biological aspects. The importance of measuring the water quality parameters for studying any aquatic system cannot be overstated. Indirectly, increasing the rate of water pollution will affect agriculture, leading to a decrease in the quality and quantity of vegetables and fruits grown. The objective of the article focuses on water quality determined by the analysis of the values of some parameters such as salinity, pH and conductivity. This article is based on the SWAM project's study, which intends to provide a strong and flexible platform through which humans can discover the reasons their health is affected by low water quality. The parameter monitoring system is based on IoT technology, the data being collected by sensors and then transmitted via an MQTT protocol to a Cloud database where it will be stored and processed. The results obtained from the parameter analysis were optimal, with the data collected not being drastically affected by the external environment. The presented study differs from other research due to the experimental data interpreted in a different way and the monitored parameters, the article being based on the evolution of pH, conductivity and salinity and how these parameters evolve in two weeks.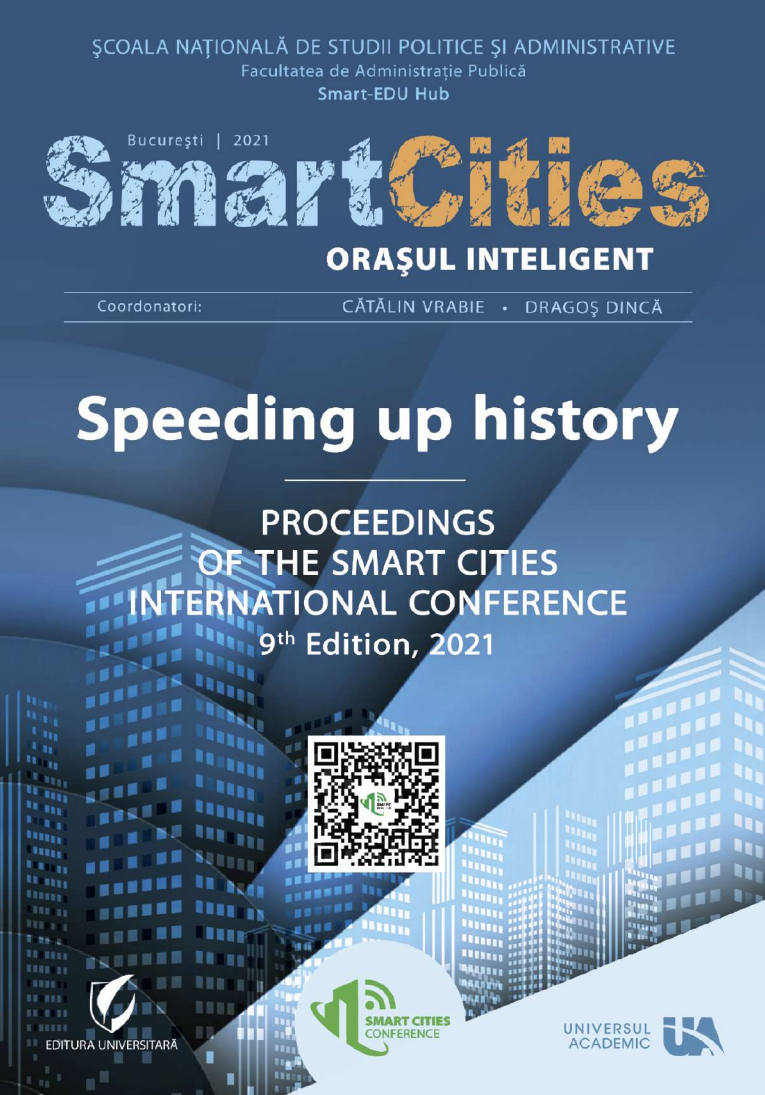 Downloads
License
Copyright (c) 2021 Ioana-Alexandra ESANU, Sabina BOSOC, Oana ORZA, Cristina BALACEANU, George SUCIU
This work is licensed under a Creative Commons Attribution-NonCommercial-NoDerivatives 4.0 International License.
How to Cite
[1]
ESANU, I.-A. et al. 2023. Monitoring water parameters using IoT technology. Smart Cities International Conference (SCIC) Proceedings. 9, (Apr. 2023), 333–339.