The use of smart sensors in viticulture
Keywords:
Smart Viticulture, IoT, sensing, vineyard
Abstract
Over time, agriculture has gone through a series of changes and had to provide food for a growing population. The same can be said for viticulture; production and standards have increased significantly. Climate change is causing crops to be repositioned and resized. These environmental changes also mean that new diseases are appearing, leading farmers to use different substances to save crops and achieve the desired yields. The study of smart viticulture in this paper aims to implement methods that will bring improvements in quality standards and production yield. This paper aims to present the research realised in the DISAVIT project, which uses agricultural, meteorological and air quality sensors along with data processing and modelling technologies. In the experimental part, sensors were positioned on plants, soil or machinery to collect and monitor data. These are then processed to extract useful information. Analysis of results is done to optimise the process, grow and cure the crop. Data is sent generating MQTT messages using Libelium Smart Agriculture Pro and an IoT device. In this study, an experimental part is also carried out to monitor essential parameters in viticulture. Data on air humidity, soil temperature and humidity, and solar radiation were analysed. It was found that most of the time the studied environment was optimal for crop growth. The presented study differs from other research due to the architecture presented and the experimental data interpreted in a different way. The architecture aims at both data collection, using appropriate sensors and stations, and communication of the data with a platform for storing and creating solutions for diseases.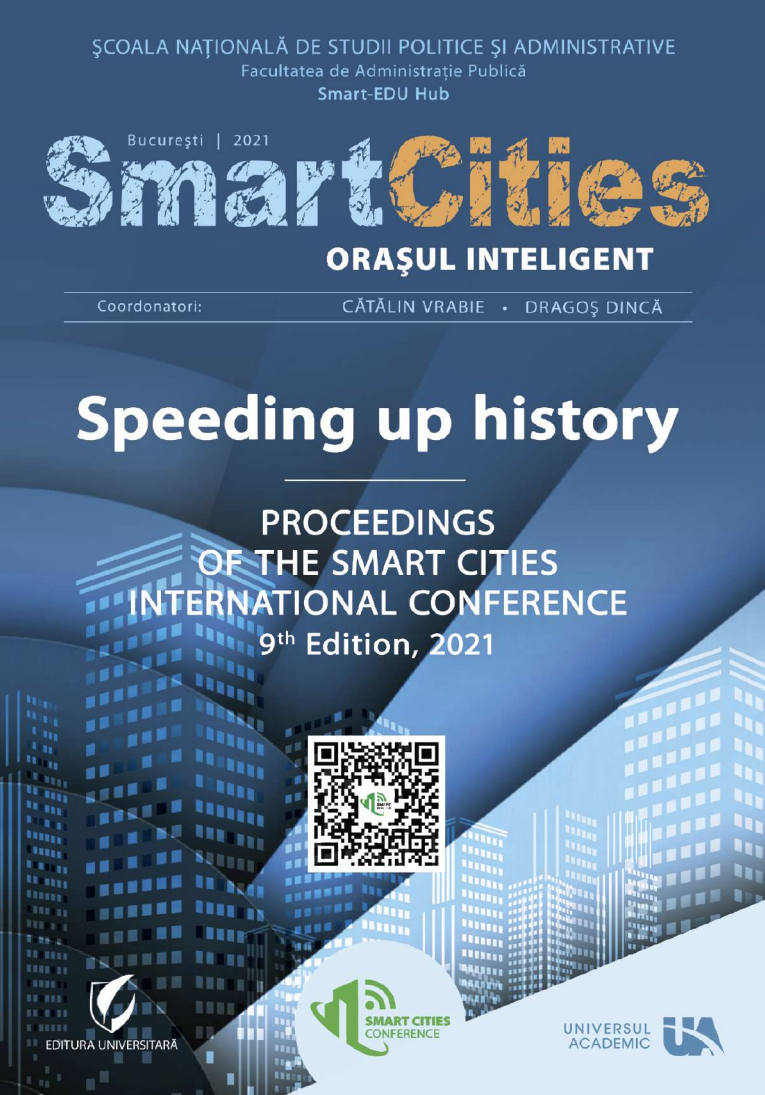 Downloads
License
Copyright (c) 2021 Elena-Camelia MORARU, Oana ORZA, Sabina BOSOC, Roxana ROSCANEANU, Cristina BALACEANU, George SUCIU
This work is licensed under a Creative Commons Attribution-NonCommercial-NoDerivatives 4.0 International License.
How to Cite
[1]
MORARU, E.-C. et al. 2023. The use of smart sensors in viticulture. Smart Cities International Conference (SCIC) Proceedings. 9, (Apr. 2023), 341–349.