Study on state of the art in reusing recyclable waste materials in orange, circular and green economy
Keywords:
Artificial Intelligence platform, reuse, waste, data management, cloud
Abstract
Nowadays, there is an increased interest by both authorities and citizens in recycling waste, especially plastic-based waste. The negative impact of over-used landfills and incineration of waste on the environment is very high and affects everyone. It is necessary to find ways to reuse, reduce and recycle waste to clean the environment. Several studies and projects have been investigated to find the most suited way to treat this situation. Education of citizens, the connection between waste management stakeholders and orange economy, circular economy and green economy have been found as successful solutions to manage the problem of waste. Our solution to mitigate the problem of waste and to fulfil the necessity of artists for materials in the orange economy is the RRREMAKER project that aims to develop an artificial intelligence-based maker platform that has multiple purposes. First and foremost, the platform wants to create a bridge between those who collect recyclables and eco-friendly designers/producers. Then, using information taken from knowledge communities, green design, and democratization invention, and integrating orange, sharing and circular economy, the platform will be able through artificial intelligence algorithms to redefine the purpose of an old product, providing data about the new shape of the product, whether it could be combined with another material, new uses, etc. Transfer of knowledge between experts in design, materials, manufacturing, supply management, economy and distribution on the one hand, and computational experts, on the other hand, will focus on several research layers (green and circular economy, machine learning, data management, cloud environment). The project will have a significant impact on both societal and environmental challenges of the world.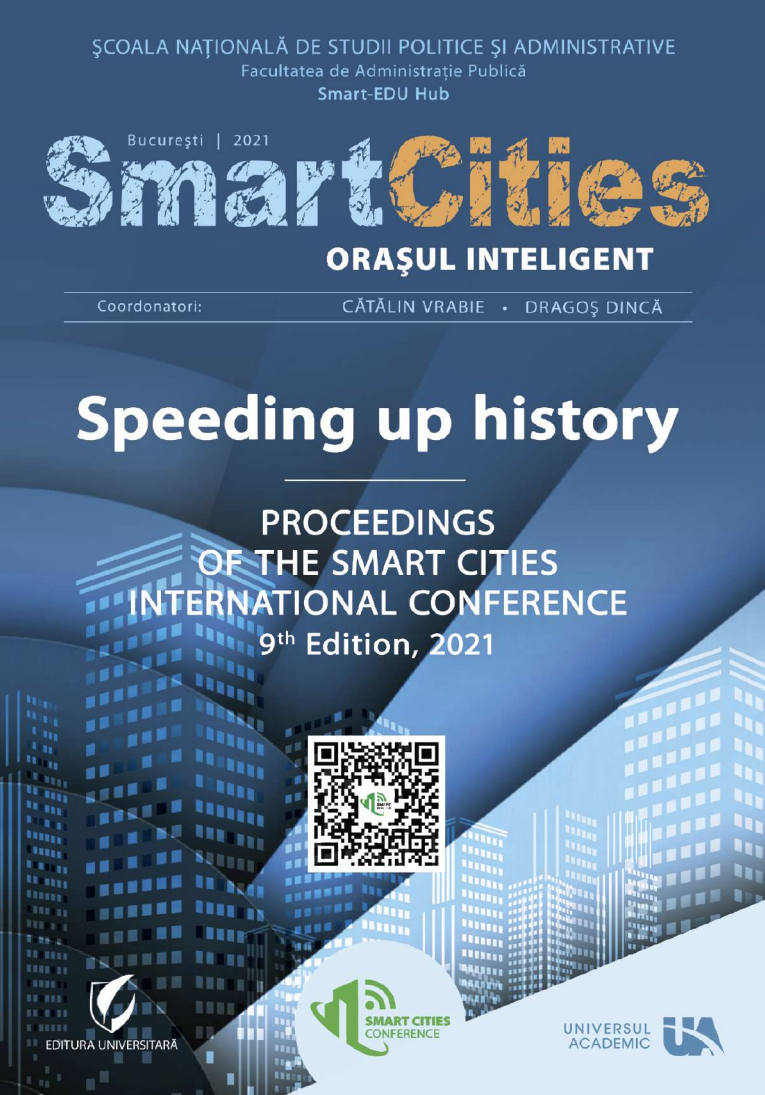 Downloads
License
Copyright (c) 2021 Elena NEGRUSA, George SUCIU, Andrei-Cristian BIRDICI, Ana Garcia-LOPEZ, Giacomo Di BENEDETTO, Giuseppe Falvo D'URSO LABATE
This work is licensed under a Creative Commons Attribution-NonCommercial-NoDerivatives 4.0 International License.
How to Cite
[1]
NEGRUȘA, E. et al. 2023. Study on state of the art in reusing recyclable waste materials in orange, circular and green economy. Smart Cities International Conference (SCIC) Proceedings. 9, (Apr. 2023), 305–320.