Artefacts conservation using an IoT system
Keywords:
Artefacts, IoT, Cloud, real-time data
Abstract
The Cultural Heritage protection and conservation is a matter of particular interest because every work of art suffers some deterioration over time. Such degeneration depends on the type of material, the action of external weather conditions and human factors. Ideally, works of art should be preserved in stable and controlled climatic scenarios, which should be monitored and recorded accordingly. This paper aims to present a system for monitoring the factors that influence the degradation of artefacts and maintaining a pleasant environment for museum visitors. The preservation of historical objects can be maintained by detecting the levels of pollutants in museums. The main factors monitored are temperature, humidity, vibrations, air pollutants (CO, CO2, NO2, SO2) and volatile organic compounds. The proposed IoT system will be a cloud-based solution that aims to offer a wide range of functionalities, performing an individual analysis for each type of material (paintings, metals, textiles, etc.). The prototype will consist of monitoring stations, data collection and management server, cloud database, visualization, and alerting platform. The innovative feature of the technical solution is the integration of the sensors in the Cloud, which can provide real-time data in case of exceedances of nominal values. The results obtained from constant monitoring over a long period of time indicate the principal causes of the deterioration of art objects in museums. Thus, with the help of the whole system, immediate decisions can be taken for the conservation of artefacts. The study proved the scalability, reliability and efficiency of the pilot system by reducing the number of events caused by chemical and physical processes that contribute to artefact degradation.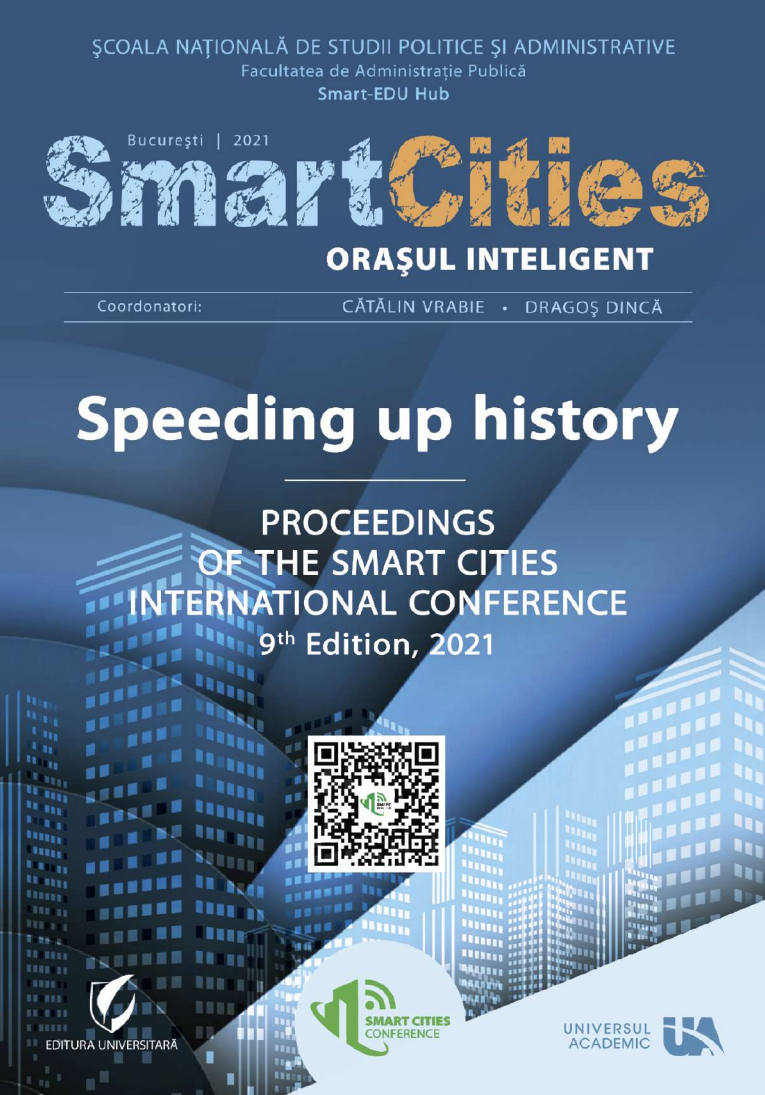 Downloads
License
Copyright (c) 2021 Cristina BALACEANU, Roxana ROSCANEANU, Robert-Alexandru STRECHE, Filip-Emanuel OSIAC, George SUCIU
This work is licensed under a Creative Commons Attribution-NonCommercial-NoDerivatives 4.0 International License.
How to Cite
[1]
BALACEANU, C. et al. 2023. Artefacts conservation using an IoT system. Smart Cities International Conference (SCIC) Proceedings. 9, (Apr. 2023), 475–484.