Digital twins, the software solution for safer cities
Keywords:
S4ALLCITIES, security, smart city
Abstract
Objectives: The S4ALLCities project's main goals are to build an open platform for information exchange and management, as well as to provide real-time situational awareness and decision support, thereby increasing the resilience of European cities while respecting citizens' fundamental right to privacy. Prior work: The project seeks to optimize smart cities through modular subsystems known as digital twins, each of which contributes to the overall goal in a unique way. These digital twins excel at real-time digital representation and machine learning of processes and objects encountered in a variety of open public spaces. Approach: These digital twins aid in the detection of potential hazards in urban public spaces. They will be validated for three months in three European cities: Trikala, Bilbao and Pilsen. They will monitor infrastructure in the city, such as traffic and access to restricted areas, as well as detect potential explosions, cyber attacks, and suspicious activity.Results:The demonstration events will demonstrate the effectiveness of the smart monitoring system by taking key measurements of city infrastructure (such as traffic, access to restricted areas, and evacuation routes), detecting explosives, cyber-attacks, and suspicious activity. Implications: S4ALLCities will be validated in three European cities over the course of three months, where it will be installed and tested. Its advantages will be demonstrated to stakeholders through a series of scenarios involving physical and cyber attacks on soft targets in the aforementioned smart cities. Public space, which is currently vulnerable to attacks of all kinds, could be a soft target. Value: By using innovative digital twin technologies, possible dangers to public safety are prevented.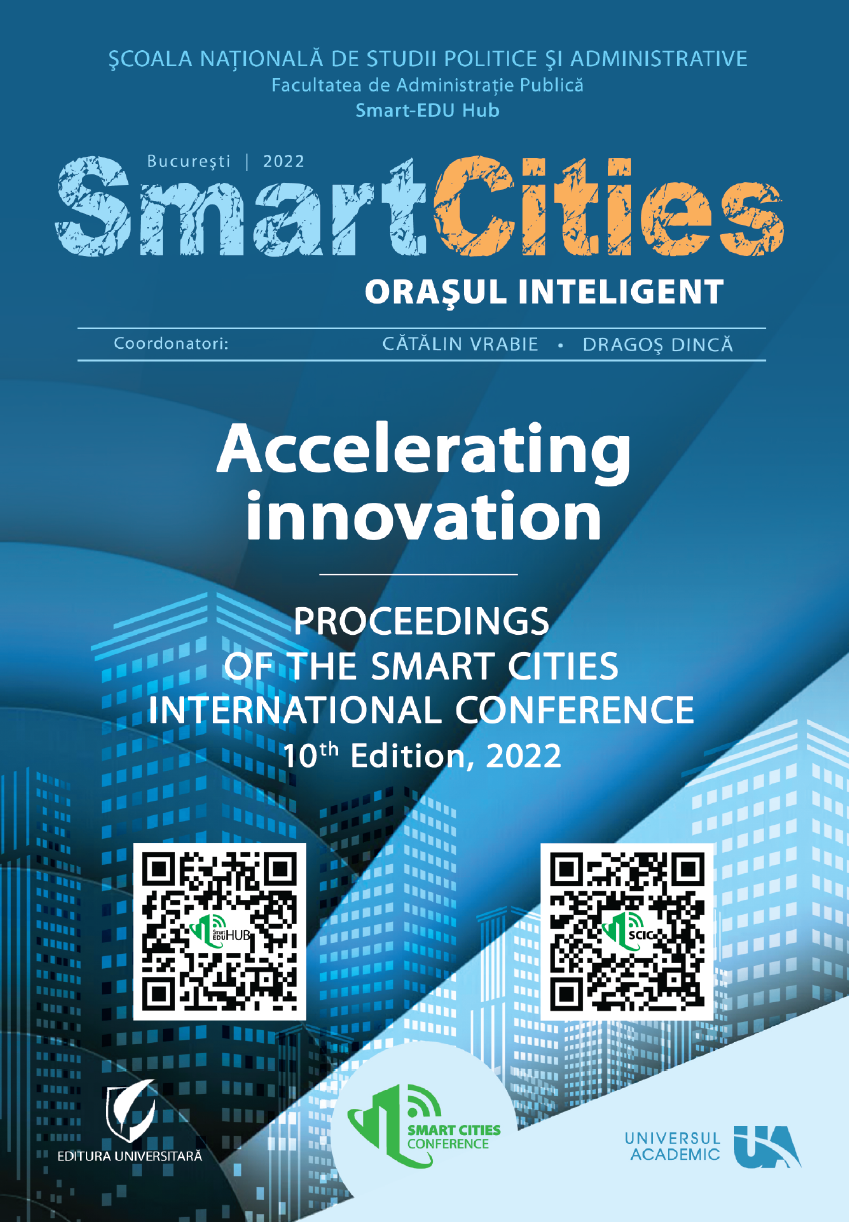 Downloads
License
Copyright (c) 2023 George SUCIU, Cosmina STALIDI
This work is licensed under a Creative Commons Attribution-NonCommercial-NoDerivatives 4.0 International License.
How to Cite
[1]
SUCIU, G. and STALIDI, C. 2023. Digital twins, the software solution for safer cities. Smart Cities International Conference (SCIC) Proceedings. 10, (Oct. 2023), 273–282.