Smart Cities: linking cyber resilience to outer space security
Keywords:
Cyber resilience, Smart cities, Outer space security, Cybersecurity, Interdependencies
Abstract
This research aims to investigate the multidimensional linkages between cyber resilience in smart cities and outer space security. The objective is to provide insights into the challenges, opportunities, and policy implications for ensuring the security and resilience of smart cities in an increasingly complex geopolitical context. The study builds upon prior research on smart cities, cybersecurity, and outer space security, recognizing the criticality of outer space infrastructure and its interdependence with the cyber sphere. The approach used in this research involves a comprehensive analysis of existing literature, case studies, and empirical evidence. The results highlight the potential consequences of cyber incidents on outer space infrastructure and the subsequent disruptions to critical services in smart cities. This study underscores the importance of robust cybersecurity measures to safeguard space-based infrastructure and emphasizes the need for proactive approaches to enhance cyber resilience in smart cities. The implications of this research extend to academics, researchers, policymakers, and practitioners involved in smart city planning, cybersecurity strategies, and the integration of outer space security frameworks. The key contribution of this study lies in its exploration of the interdependencies between cyber resilience and outer space security, providing valuable insights to protect smart cities from cyber threats and ensure the reliability and security of urban environments in an interconnected world.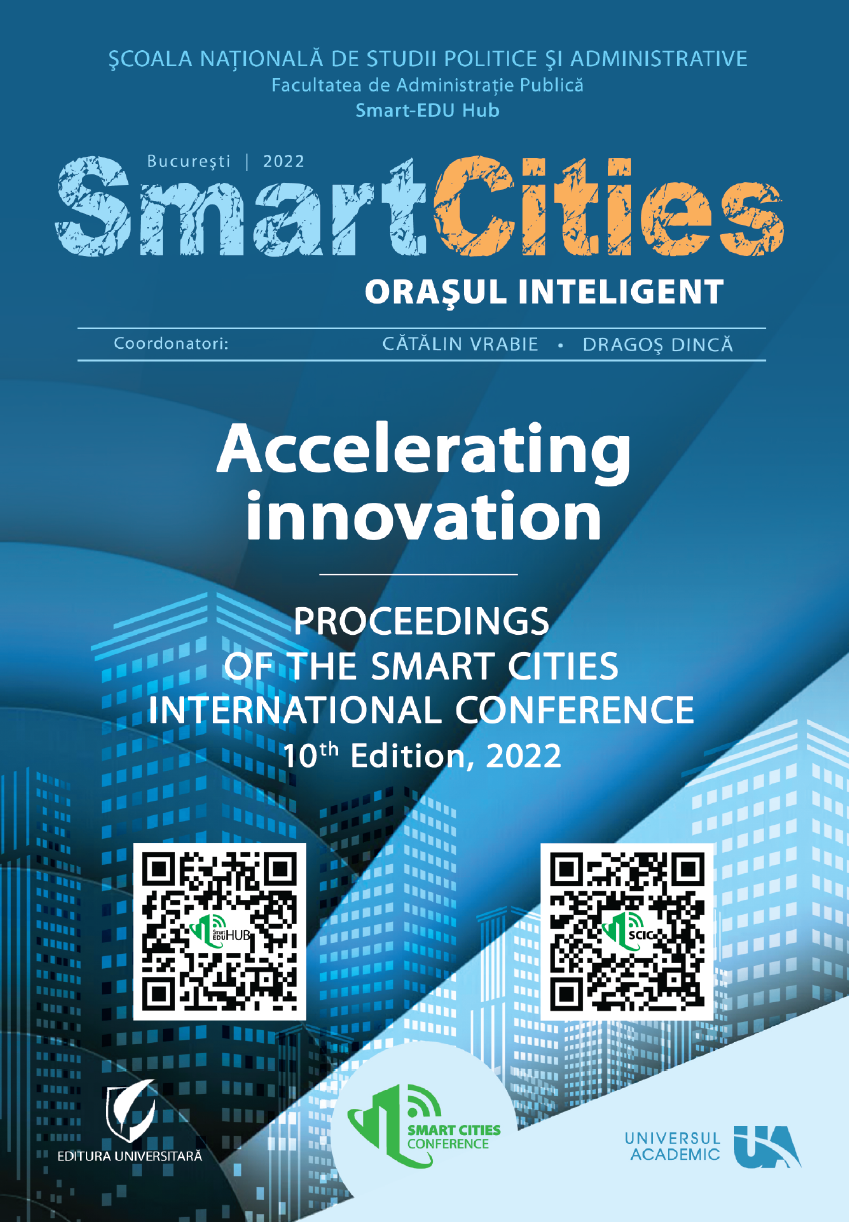 Downloads
License
Copyright (c) 2022 Ulpia Elena BOTEZATU
This work is licensed under a Creative Commons Attribution-NonCommercial-NoDerivatives 4.0 International License.
How to Cite
[1]
BOTEZATU, U.E. 2023. Smart Cities: linking cyber resilience to outer space security. Smart Cities International Conference (SCIC) Proceedings. 10, (Oct. 2023), 395–406.