Intelligent cities dealing with technology for sustainability
Keywords:
Intelligent cities, technology, sustainability, quality of life
Abstract
As drivers of economic and social growth, and engines of innovation, cities are developing urban intelligence as a key source to advance future development and to ensure high quality of life, and to improve processes and services by using the potential of information and communication technology (ICT), promoting practices of sustainable consumption for urban development. Smart cities and smart communities help to build urban intelligence within cities which aim to proceed towards urban sustainability and knowledge creation. Cities identify smart and intelligent solutions to facing and solving urban problems in order to drive innovative processes and proceed towards sustainable urban growth and consumption too. The use of information technology helps cities to rediscover the meaning of collaboration within urban spaces in order to transform the community in a significant way. Intelligent cities as communities promote technological innovation and encourage people to work for achieving urban sustainability, and rediscovering a pathway for growth and knowledge, innovation and value creation.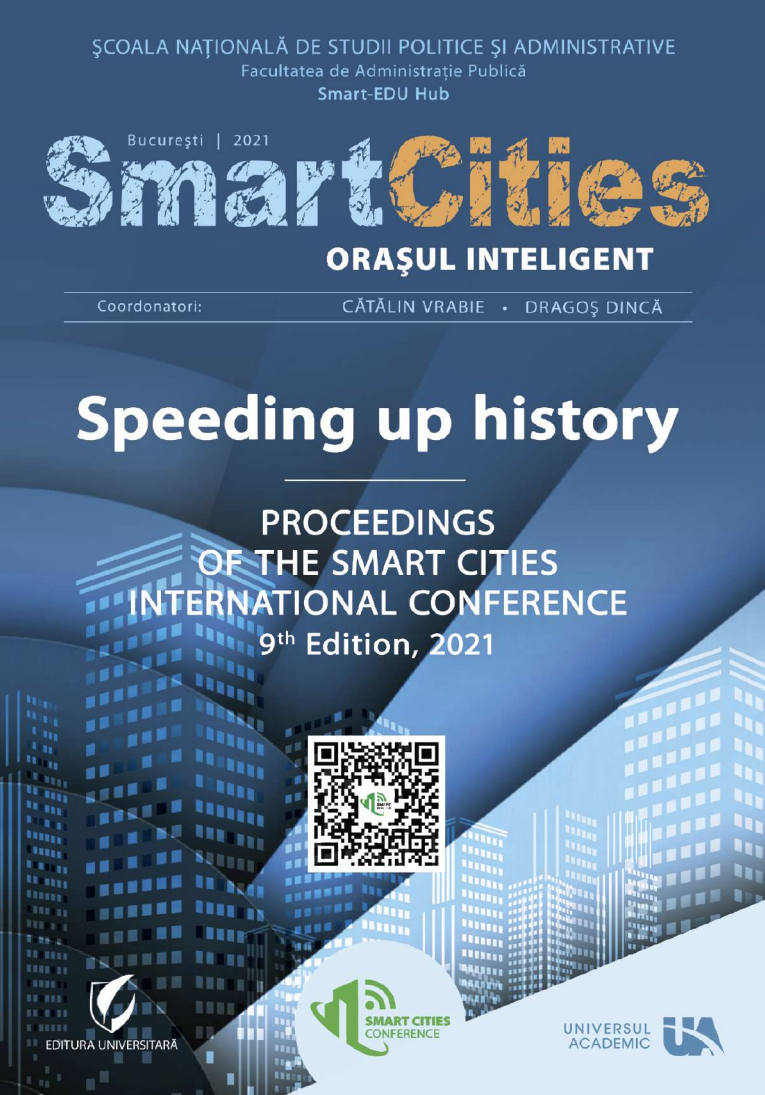 Downloads
License
Copyright (c) 2021 Mauro ROMANELLI, Antonella ROMANELLI
This work is licensed under a Creative Commons Attribution-NonCommercial-NoDerivatives 4.0 International License.
How to Cite
[1]
ROMANELLI, M. and ROMANELLI, A. 2023. Intelligent cities dealing with technology for sustainability. Smart Cities International Conference (SCIC) Proceedings. 9, (Apr. 2023), 277–283.