The smart city as dynamic digital ecosystem
Keywords:
convergence, digitalization, urbanization, adaptative and complex, smart governance, citizen perception
Abstract
For the time being, we witness the convergence of the speed up of urbanization and digitalization. In the new era of digital transformation, the cities are creating genuine ecosystems in light to enhance the modernisation of administration, businesses, based on digital technologies and new business models. The big cities are considered adaptive and complex systems holding powerful connections of various components. A sustainable digital ecosystem should be based on smart governance and powerful leadership, easy access to technologies and platforms in view to apply solutions for the local problems, enhancement of digital competences in light to accelerate the digital transformation, as well as digital infrastructures for the optimization of the allocation of resources, generation of high quality jobs, innovation, competitiveness and business growth. A citizen centered smart city should address the local challenges, should be interactive, competitive, transparent, responsive and attractive. The paper presents the result of a survey concerning the evaluation of the citizens' perception and expectations about the innovative development of Bucharest as smart city and assesses the major areas for investment.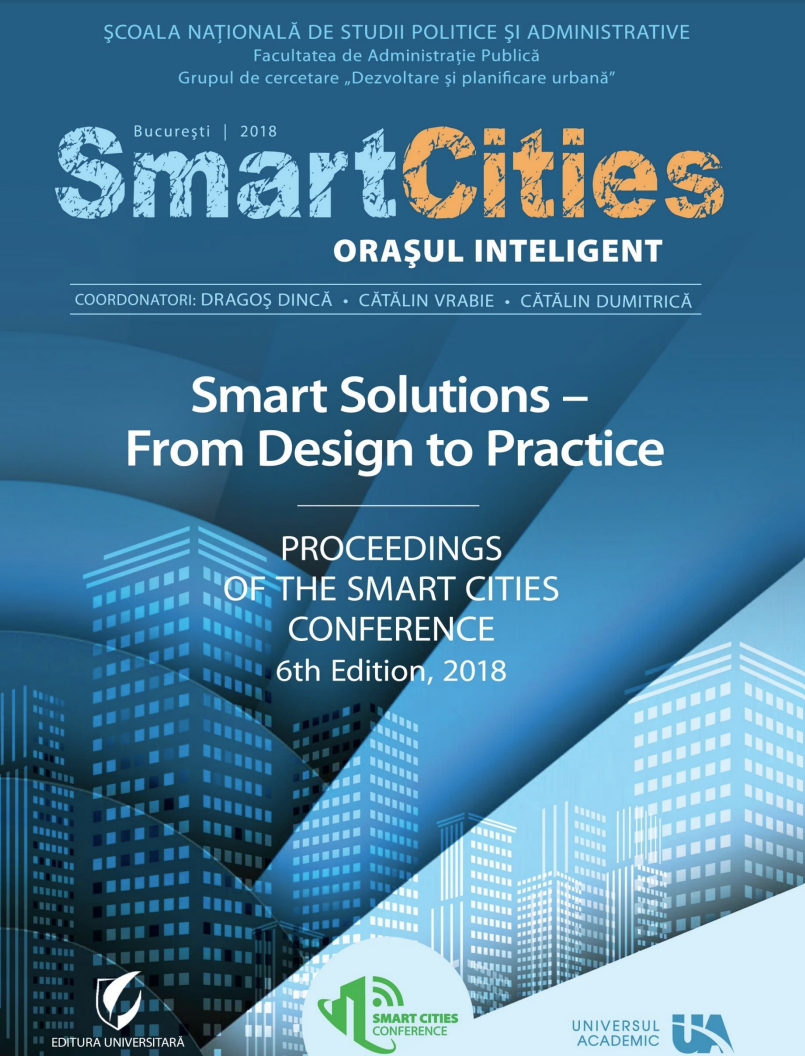 Downloads
How to Cite
SĂVULESCU, C., & ANTONOVICI, C. G. (2023). The smart city as dynamic digital ecosystem. Smart Cities International Conference (SCIC) Proceedings, 6, 195–205. Retrieved from https://scrd.eu/index.php/scic/article/view/290
License
Copyright (c) 2018 Carmen SAVULESCU, Corina Georgiana ANTONOVICI
This work is licensed under a Creative Commons Attribution-NonCommercial-NoDerivatives 4.0 International License.