Smart citizens, smart administration – between rights and responsibilities
Keywords:
the state obligation, digital competencies, regulatory, supervisory and control measures
Abstract
This paper`s objective is to offer an assessment of the level of accomplishment of the country`s obligations in smart developing the public systems of the local authorities, the citizenry`s competencies and also the way in which the fundamental rights are known and respected in the elaboration and implementation process of the local digitalization strategies. Romania`s sustainable and intelligent development needs theoretical models, but also best practices where respecting fundamental rights and liberties should be valued. The public sector, the local administration`s services have to evolve and modernize for a smart and digital functioning in the use of citizens and with their support. Digital transformation through less bureaucracy and by walking through the specific steps – the digitization (by obtaining data) and the digitalization need to take in consideration also guaranteeing the constitutional rights and liberties. Conforming with specific rights and liberties legislation during the process of obtaining the status of an intelligent city represents a right and also a responsibility, in equal measure, for both citizen and authorities. Identifying and adopting policies, methodologies and developing practices of public systems as to become intelligent cities have to harmoniously incorporate legislation, technology, predictability, feasibility and acceptance by the citizen as a final point in the curve of a realistic level of expectation. It is the state`s obligation to educate its people and companies regarding the benefits offered by the technology of information and by the electronic public services, to elaborate national plans for developing the digital competencies of citizens, but also of public administration, to elaborate and implement regulatory, supervisory and control measures of the digitalization process respecting the fundamental rights and liberties of its citizens at the same time. Thus, two case studies will be presented and their means of application, by two city halls, the local digitalization strategies for optimizing the interconnection between citizen and public services.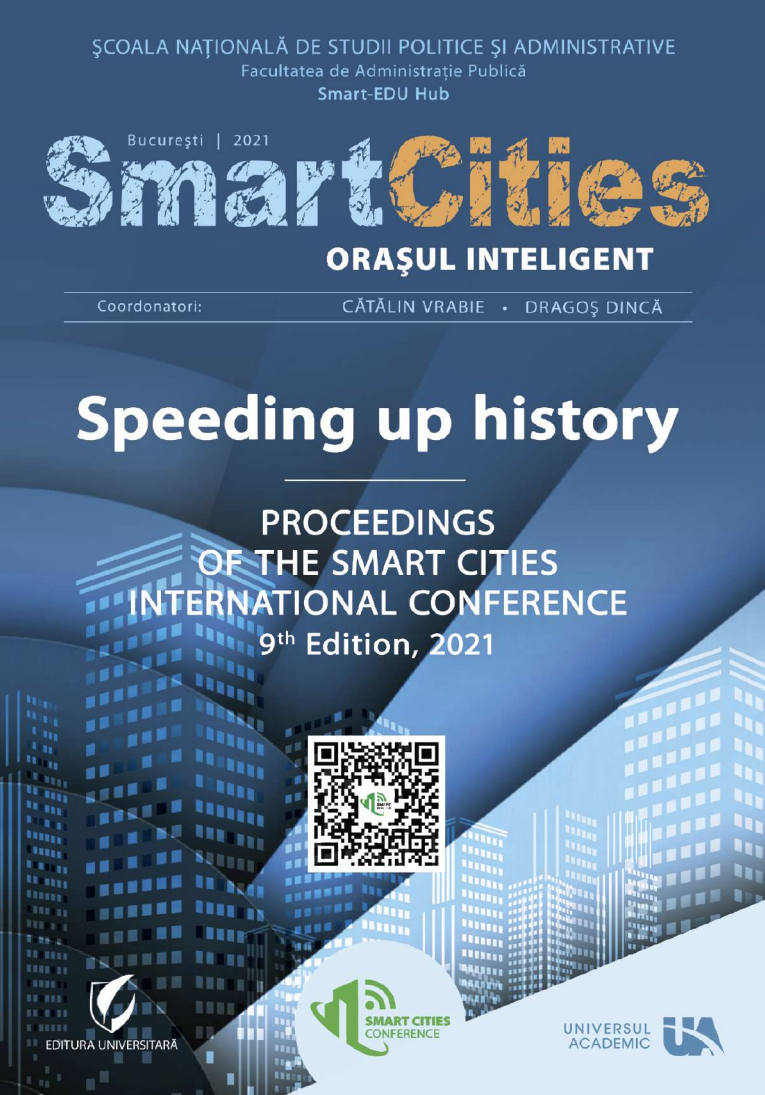 Downloads
How to Cite
STĂNCIULESCU, M. (2023). Smart citizens, smart administration – between rights and responsibilities. Smart Cities International Conference (SCIC) Proceedings, 9, 113–123. Retrieved from https://scrd.eu/index.php/scic/article/view/360
License
Copyright (c) 2021 Mihaela STANCIULESCU
This work is licensed under a Creative Commons Attribution-NonCommercial-NoDerivatives 4.0 International License.