URBAN IDENTITY Highlighting the Landmarks - The Tale of One City
Keywords:
famous landmarks, monuments, city icons, emblematic buildings, famous structures
Abstract
According to urban and environmental psychology studies, city residents are developing an attachment, a behaviour and an attitude towards the city they inhabit depending on physical elements present in the city space but also abstract elements related to the history, fame or cultural background of the city, of some events that took place in the city or personalities who lived in the space they travel, use and finally appropriate as "their city". The "silhouette" of the city is often recognized by visually identifying the silhouettes of the striking visual elements such as: historic buildings, structures made up of interesting, unique volumes and which are defined as an emblematic landmark for the respective city, as the Eiffel Tower is emblematic for the city of Paris, the CN Tower for Toronto, the Opera House for Sidney, the Romanian Athenaeum for Bucharest, the Parthenon Building for Athens, a.s.o. Such architectural landmarks give the city a unique urban identity and provide the inhabitants a sense of historical, cultural belonging and important international prestige. A city, however, has multiple striking visual accents, which, in addition to the importance given by their historical, cultural or architectural value, have also the role of visually contributing to the definition of the urban space itself, the cohesion of the urban fabric, being important landmarks for the orientation of the inhabitants and visitors in the urban space. As a result we can conclude that it is necessary for these urban landmarks to be extremely well highlighted from a visual point of view. We will see what are the modalities of insuring a good visual access to those landmarks by a correct design and management of the public outdoor circulation routes, correct artificial lighting, controlling the volume of the vegetation, and a well designed and accessible digital and physical informative platform.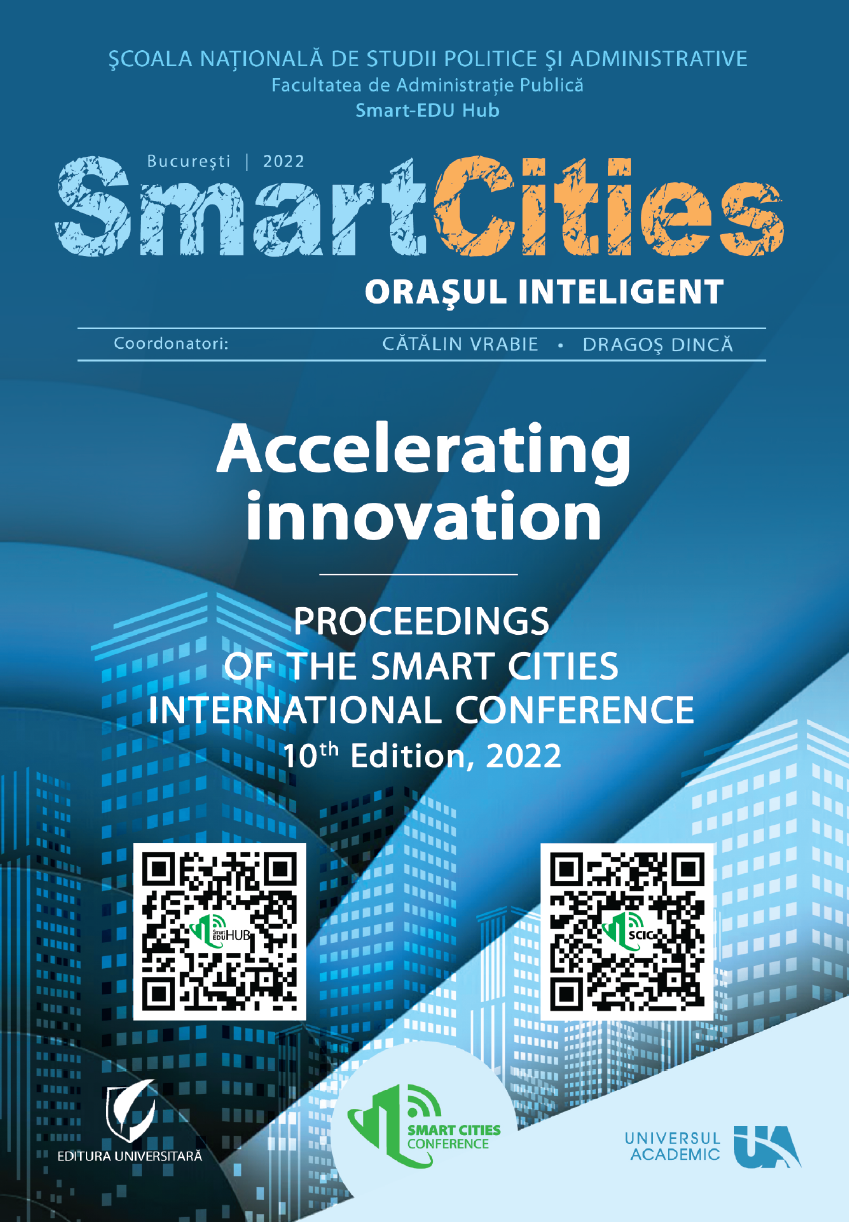 Downloads
License
Copyright (c) 2022 Monica-Mihaela FRANGULEA
This work is licensed under a Creative Commons Attribution-NonCommercial-NoDerivatives 4.0 International License.
How to Cite
[1]
FRANGULEA, M.-M. 2023. URBAN IDENTITY Highlighting the Landmarks - The Tale of One City. Smart Cities International Conference (SCIC) Proceedings. 10, (Oct. 2023), 149–166.