Smart Aspects of Academic Life: Research and Education
Keywords:
smart cities, ESP, cultural awareness, digital natives, student needs
Abstract
This paper addresses the topic of how smart elements can drive two main areas in academic life: academic research and the teaching process. The objectives consist in using smart elements to benefit academic research and teaching our subjects to students. In the case of the author of this paper, who teaches English and French language seminars for engineers, a course in Culture and civilization and one in European Union Institutions, benefits of students using digital resources, visual materials and prompting interactivity are considered. Prior work in the domain of psychology of education using advantages related to visual learning which helps students assimilate the information easier will be considered. Students can find the digital environment familiar, and, according to environmental psychology, this can create a comfortable medium for efficient learning and interaction with colleagues and teachers. The approach used is that of participatory observation, based on the experience of the author of the paper in her work with students and in her work regarding research during the pandemic and post-pandemic era in the online medium. The results show that technology can make both research and teaching activity more interesting, motivating, and more productive. The implications of this study have to do with helping with ideas for better performance in both research and teaching activities the academics interested in using digital methods more. With respect to foreign languages and culture and civilization seminars, information that could be of interest to students may be suggested to be taken from the domain of smart cities, for activities such as reading comprehension and examples of technological advancements in history and their role in connecting through digital communication researchers from various cultures. The value of the paper consists in sharing the experience of the author as researcher and teacher, in the context of today's smart culture.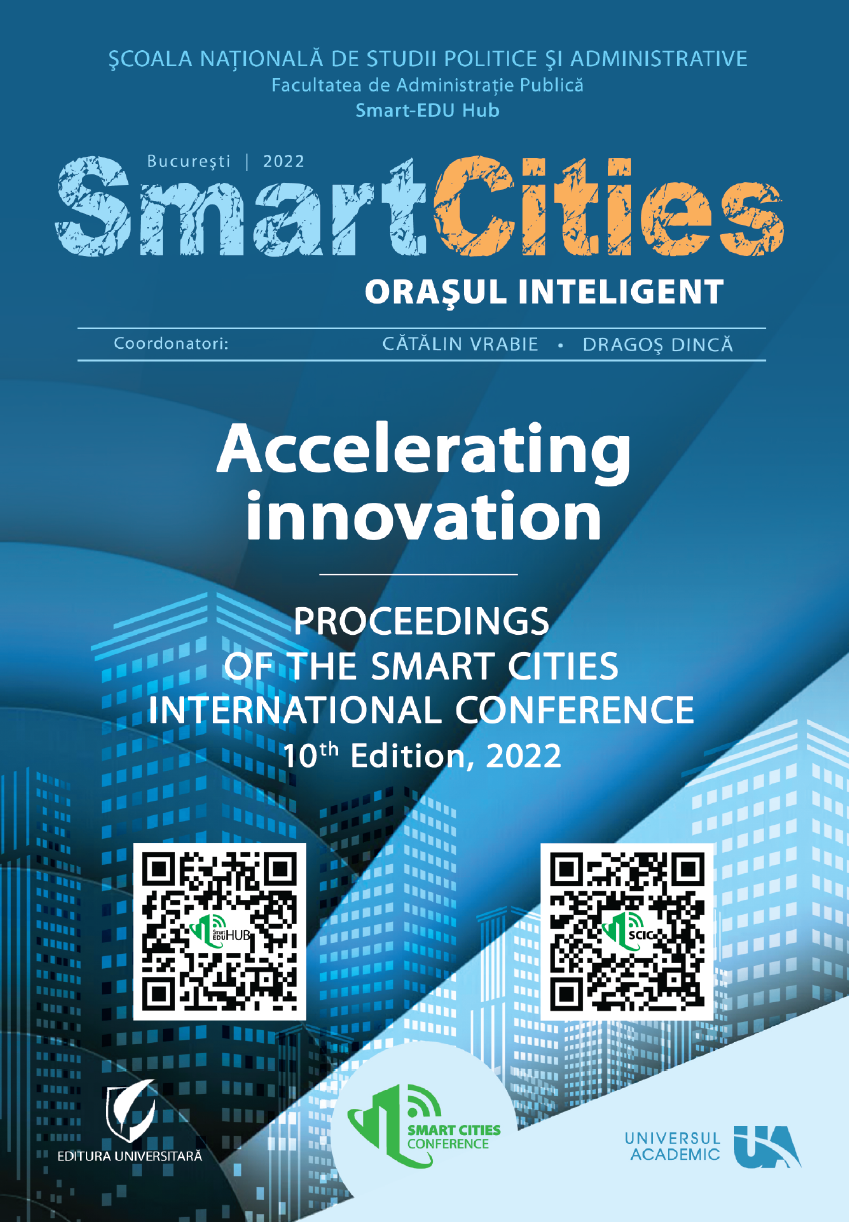 Downloads
License
Copyright (c) 2022 Irina Ana DROBOT
This work is licensed under a Creative Commons Attribution-NonCommercial-NoDerivatives 4.0 International License.
How to Cite
[1]
DROBOT, I.A. 2023. Smart Aspects of Academic Life: Research and Education. Smart Cities International Conference (SCIC) Proceedings. 10, (Oct. 2023), 171–180.