Local government action and happiness. Case of Romania
Keywords:
local public administration, local development, development objectives
Abstract
People are pursuing happiness, they want to experience happiness, which is a matter of intense debate in philosophy, psychology and even economics. This paper, however does not fit into this type of analysis, being a very pragmatic approach to local development priorities and objectives setting by local governments based on development strategies. Research is based on the assumption that people want to be happy, and local governments have the skills and resources to contribute to this desideratum, and traditionally local development goals set by local public authorities focus on items perceived as issues, not on the sources of happiness for the population. This paper aims to identify a method for local development objectives setting based predominantly on the sources of people's happiness and the specific objectives are: to present the competences\powers of the local public administration in Romania, to conduct a questionnaire based survey to identify the sources of happiness for the people in the Bucharest- Ilfov metropolitan area over which the local public administration can intervene, comparing the expectations of the investigated target group with the actions and development objectives proposed by the local public authorities.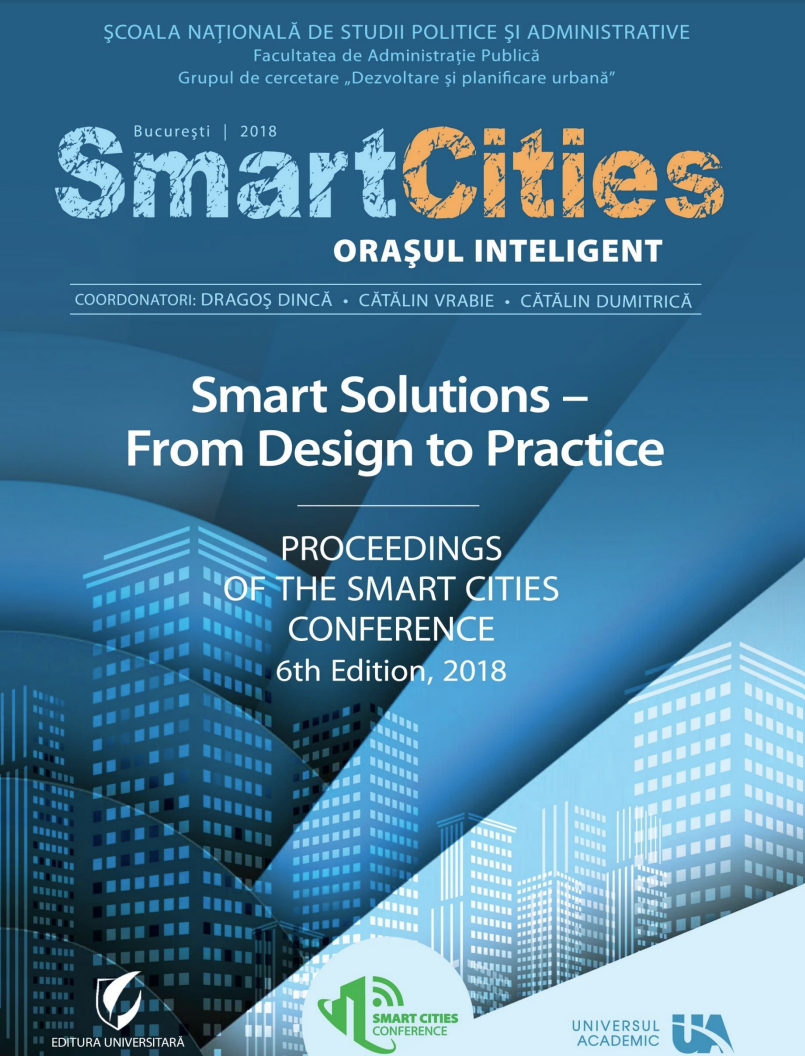 Downloads
How to Cite
DINCĂ, D. (2023). Local government action and happiness. Case of Romania. Smart Cities International Conference (SCIC) Proceedings, 6, 207–217. Retrieved from https://scrd.eu/index.php/scic/article/view/291
License
Copyright (c) 2018 Drago? DINC?
This work is licensed under a Creative Commons Attribution-NonCommercial-NoDerivatives 4.0 International License.