Evaluating preconditions for implementing Mobility as a Service (MaaS) in Romanian context
Keywords:
SDGs, smart-mobility, administrative capacity-building
Abstract
Rapid urbanisation, climate change, societal and demographic changes are some of the trends that challenge transportation networks and services. The increasing development of information and communication technologies (ICT) foster the development of concepts that optimise the transport network, use the vehicles more effectively and provide seamless trips. Mobility as a service (MaaS) is an emerging paradigm shift in transportation that has received increased attention in the past years, and stands for integrating various forms of transportation into a single mobility service accessible on demand. It aims to bridge the gap between public and private transport operators working at different territorial scales, and considers the integration of currently fragmented tools and services (Kamargianni; Matyas, 2017). Parts of the MaaS ecosystem already exist in many cities but, the significant legislation differences between EU member states can delay the implementation of MaaS. Thus, the current challenge is to create high- performance service packages to transform the mobility behaviour towards more sustainable transport system. This paper aims to identify Romanian cities degree of preparation for MaaS implementation relying on MaaS readiness level indicators (for local authorities) such as strategic readiness, internal use, shared use and share understanding (CIVITAS Eccentric, 2017), that offer a starting tool to speed up the process among local authorities. Relying on the analysis of relevant strategic planning documents with an impact on transportation and mobility, the objectives of this research are identify key aspects that support MaaS and to extrapolate findings into a set of actions and directions towards a MaaS implementation strategy. Along a comprehensive understanding of the MaaS from a strategic planning perspective, this paper offers perspectives for its inclusion in relevant national and local documents and sets the context for further discussions between academia and local authorities.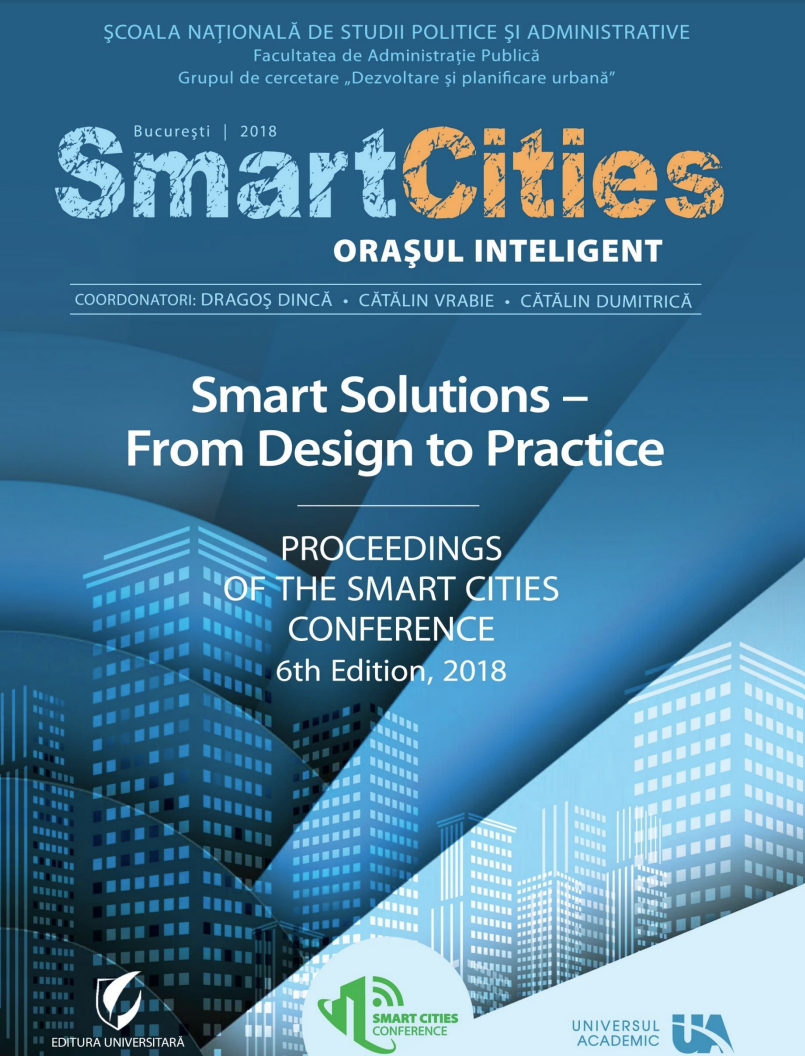 Downloads
How to Cite
JORS, I. M., & PUȘCAȘU, R. (2023). Evaluating preconditions for implementing Mobility as a Service (MaaS) in Romanian context. Smart Cities International Conference (SCIC) Proceedings, 6, 147–160. Retrieved from https://scrd.eu/index.php/scic/article/view/287
License
Copyright (c) 2018 Ilariana Maria JORS, Ruxandra PUSCASU
This work is licensed under a Creative Commons Attribution-NonCommercial-NoDerivatives 4.0 International License.