GIS solutions for smart city development
Keywords:
GIS, urban, traffic, drive-time areas, crowdsourcing, ArcGIS, Urban, AGOL, CityEngine, open data
Abstract
The geographic information system (GIS) offers advanced capabilities for smart city projects. In this article we aim to show some possibilities of using GIS technology in support of the development of smart cities. In essence, the smart city concept is based on geospatial data to enhance the understanding of complex urban systems. It is important that city managers can quickly obtain relevant information about the urban infrastructure and urban services, as well as stakeholders (citizens) feedback. GIS technology is applied in smart city projects for geospatial and spatiotemporal data analysis, spatial statistics, surface analysis and location analysis. As a result, given these considerations, we want to highlight some GIS applications - with examples - that could be integrated to work together into the smart city, referring to the possibility of developing the urban model, sharing geospatial information, the possibility of online traffic analysis, the possibility of obtaining feedback of the citizens. All these applications lead to the improvement of the bidirectional information process, ie the decision makers can obtain certain information, but also the citizens can express their opinion regarding certain projects of the municipality. The paper also shows the importance of open data to be used in GIS applications. Hence the importance of GIS training for all those who interact in the smart city area, as well as awareness of the importance of accurate geospatial information, which will provide confidence in the urban information system to users.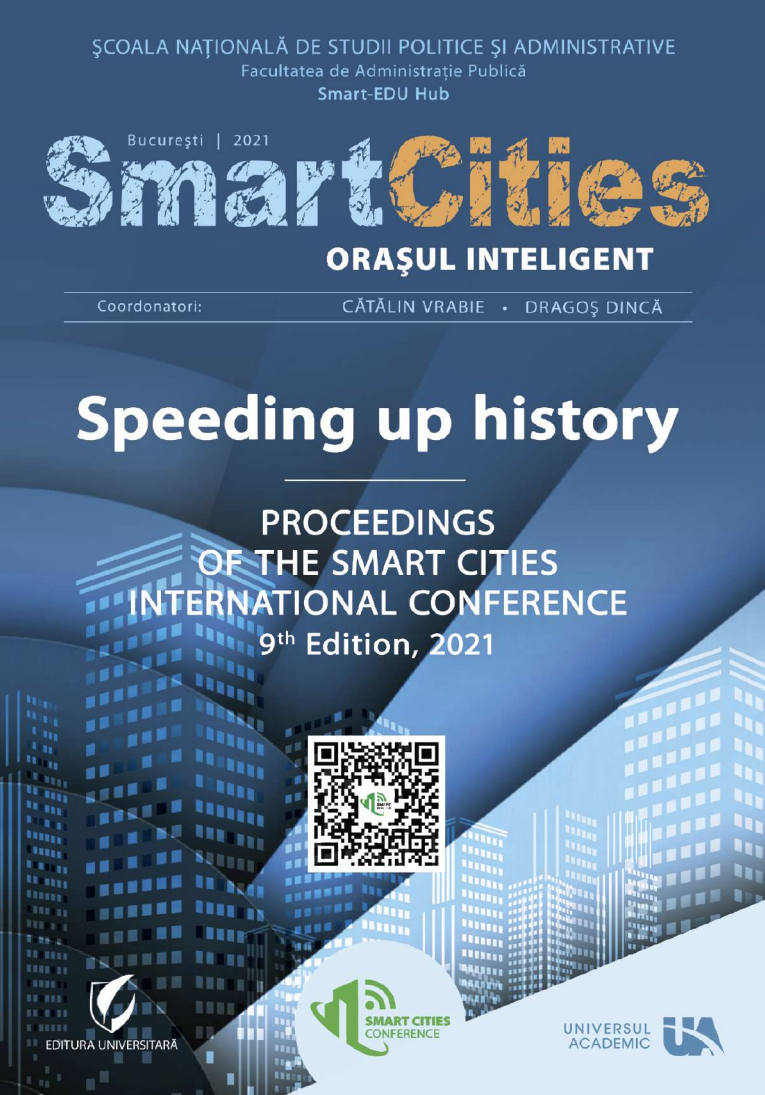 Downloads
License
Copyright (c) 2021 Ana-Cornelia BADEA, Gheorghe BADEA
This work is licensed under a Creative Commons Attribution-NonCommercial-NoDerivatives 4.0 International License.
How to Cite
[1]
BADEA, A.-C. and BADEA, G. 2023. GIS solutions for smart city development. Smart Cities International Conference (SCIC) Proceedings. 9, (Apr. 2023), 179–190.