Academic perspectives on the specific challenges of urban resilience management
Keywords:
resilience, management, urban
Abstract
Based on preliminary studies on critical infrastructure security management developed by authors, interested in the field, individually or in a team, the article brings to attention, as possible results, several lines of development of research, on a topical issue. The perspective is an academic one but it takes into account the approaches of practitioners in practical fields, trends and opportunities to achieve useful results to society as a whole but also to public and private institutions, especially considered in a dual capacity, by subject of the managerial approach but also as an object to be operationalized from the point of view of managerial action. The general objective proposed is to demonstrate the usefulness and how the academic environment can be involved for solving some problems of interest. The implications and implicitly the value of the paper have as a desideratum the minimization of the distance between different categories of stakeholders and especially, between the theory and the practice. The research method used is descriptive, with emphasis on the systematic observation of the object of study (resilience in the urban environment) and the cataloging of the specific data identified. The topicality of article is also given by the national and European context in which resilience plans are proposed, corroborated with the pandemic situation generated by Covid, especially at urban level. It is also emphasized that the functionality of some critical urban infrastructure systems (medical, transport, energy, etc.) fundamentally influences the level of resilience, their preparation in time of "peace" (lack of threat or a low level of it) based on project influencing decisively macro-behavior in crisis situations.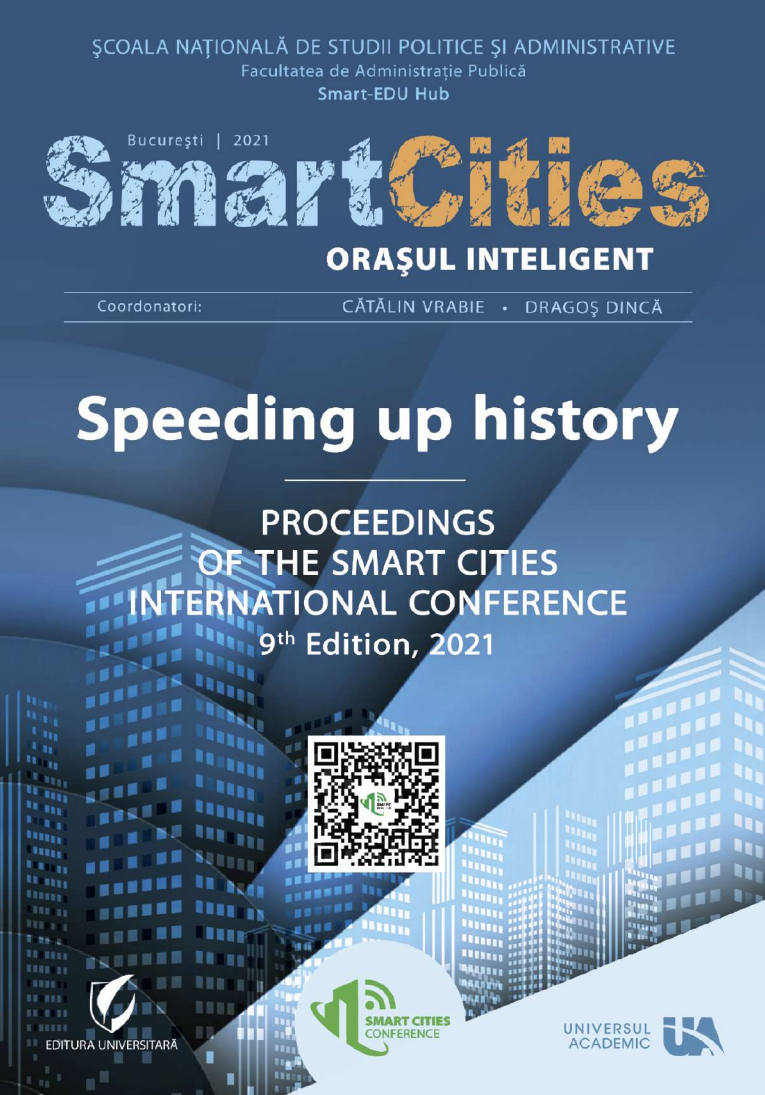 Downloads
How to Cite
BADEA, D., RANF, D., & COMAN, M. (2023). Academic perspectives on the specific challenges of urban resilience management. Smart Cities International Conference (SCIC) Proceedings, 9, 71–78. Retrieved from https://scrd.eu/index.php/scic/article/view/358
License
Copyright (c) 2021 Dorel BADEA, Diana RANF, Marian COMAN
This work is licensed under a Creative Commons Attribution-NonCommercial-NoDerivatives 4.0 International License.