Can we speak of smart education during the COVID-19 pandemic?
Keywords:
Microsoft Teams, online platforms, online medium
Abstract
The objectives of this research are: in what way is education in universities smart education during the COVID-19 pandemic, when it comes to teaching and studying online? This is a topic of current concern. Prior work includes research done on remote work and online higher education based on virtual labs (Perales et al 2019). Mass online courses can also be considered prior work. Smart education during the COVID-19 pandemic had all these as its basis, and continued from there. The approach of this paper uses observation of class activity at the Technical University of Civil Engineering Bucharest, for foreign languages and culture and civilization courses, which the author teaches, using the Microsoft Teams platform. With respect to results of the research, the present paper shows that online education in universities during the time of the COVID-19 pandemic fit in the concept of a smart city, where the majority of students and professors have access to smartphones in order to always keep in touch via Microsoft Teams, as well as tablets and laptops. The majority of university staff and students are also familiar with online social media platforms, which makes them easily adapt to the Microsoft Teams platform and to using it for teaching and learning communication purposes. The implications of this research are that teaching and learning material should be adapted by taking into account the students' background of knowledge and needs, to the online environment and the facilities it offers. With respect to the value of the present research, studying a concrete example of groups of students reacting to the materials and methods used offers feedback regarding the use of the online environment for teaching.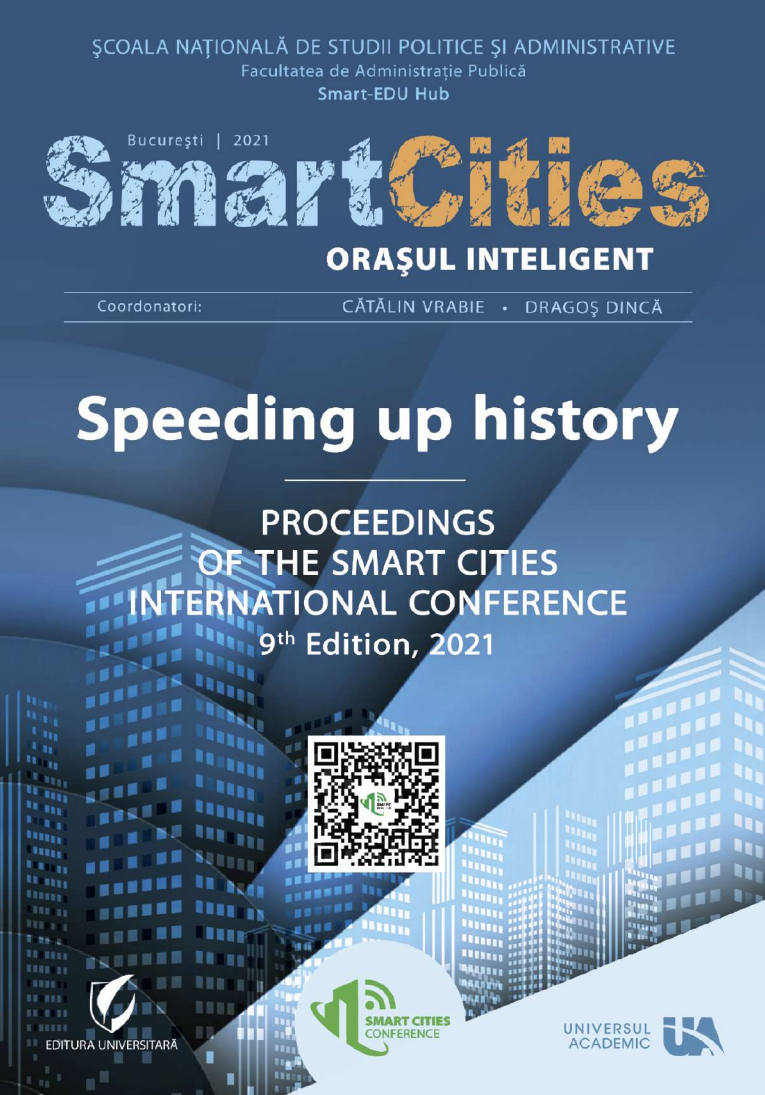 Downloads
How to Cite
DROBOT, I.-A. (2023). Can we speak of smart education during the COVID-19 pandemic?. Smart Cities International Conference (SCIC) Proceedings, 9, 497–504. Retrieved from https://scrd.eu/index.php/scic/article/view/390
License
Copyright (c) 2021 Irina-Ana DROBOT
This work is licensed under a Creative Commons Attribution-NonCommercial-NoDerivatives 4.0 International License.