The role of small and medium enterprises in smart life anddevelopment
Keywords:
risk management, Small and Medium Enterprises, development, The unemployment
Abstract
Small and medium enterprises are considered one of the most important sectors in the development of the Palestinian economy, in light of the continuous development with smart life and continuous technological intelligence in the world. This study focuses on the adaptation of small and medium enterprises to smart life in order to reach economic development and reduce the unemployment rate in Palestine. Where the aim of this study is to identify the reality of small and medium companies in Palestine and to pay attention to the danger of their inability to adapt to smart life in order to reduce unemployment and economic development This was done through the use of a simple random sample obtained from the Ministry of Economy. The sample is distributed among the cities of the West Bank. The sample size reached 150 economic projects. A questionnaire was used and the descriptive analytical method was used through the analysis using SPSS. One of the most important findings of the study is that small and medium-sized companies find their inability to adapt to smart life due to the occupation's restriction to the use of artificial intelligence, as the GPS service, for example, is prohibited inside the Palestinian territories, and the destruction of the economic components due to the closure between cities and dependence on the economy the Palestinian economy to the occupation.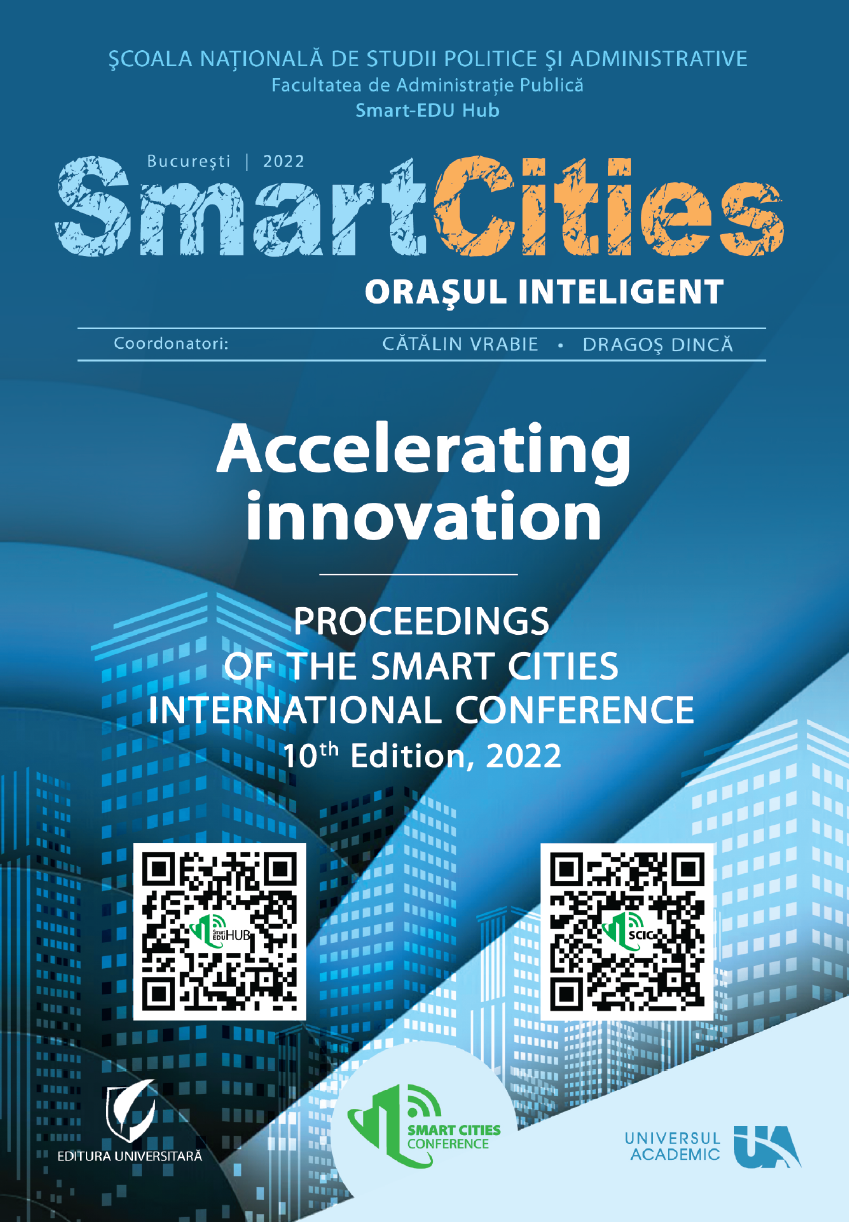 Downloads
License
Copyright (c) 2022 Hasan MAKKAWI, Jamal DAWOUD
This work is licensed under a Creative Commons Attribution-NonCommercial-NoDerivatives 4.0 International License.
How to Cite
[1]
MAKKAWI, H. and DAWOUD, J. 2023. The role of small and medium enterprises in smart life anddevelopment. Smart Cities International Conference (SCIC) Proceedings. 10, (Oct. 2023), 375–380.