Knowledge dynamics for smart leaders and smart cities
Keywords:
thinking patterns, smart leadership, innovation, knowledge management, strategic thinking
Abstract
The studies in the current literature bring to our attention important knowledge as the intangible resource that can dictate the development direction of some institutions or companies at a critical moment. Thus, the application of knowledge management in the decision-making process is increasingly important. But is the knowledge sufficient to face a complex environment, determined by infinite and changing characteristics in directions that are increasingly difficult to anticipate? In such a context, in addition to knowledge management, our specific way of thinking and the way we perceive and use knowledge is the prime reason for failure or success in negotiations, business, management, administration, or governance. The dynamism and speed of movement of things in the current era influence our every field of activity, in such a context the main factor that determines certain people, businesses, or management styles to be more successful than others is the way of thinking. Successful people think smart and use effective strategies to achieve their outcomes. In order to face the current challenges, leaders and managers must find out-of-the-box solutions, and make connections and causal maps that will not only help them overcome the current situation but offer them a sustainable recovery and management of the company's resources and human capital. Such a system involves not only strategic thinking and dynamic thinking. Current studies show that Dynamic Thinking skills enable you to trace your issue or challenge as a trajectory of performance over time. The trajectory should have a historical segment, a current state, and one or more future paths. Dynamic Thinking thus puts a current situation in the context of where you came from and where you are going. Thus, in the present context, dynamic thinking is the main element and the main characteristic of the development and application of a sustainable system of strategic thinking The present article's purpose is to highlight how dynamic thinking applied at the managerial level causes leaders to turn to innovative ideas for solving problems and building a smart management system.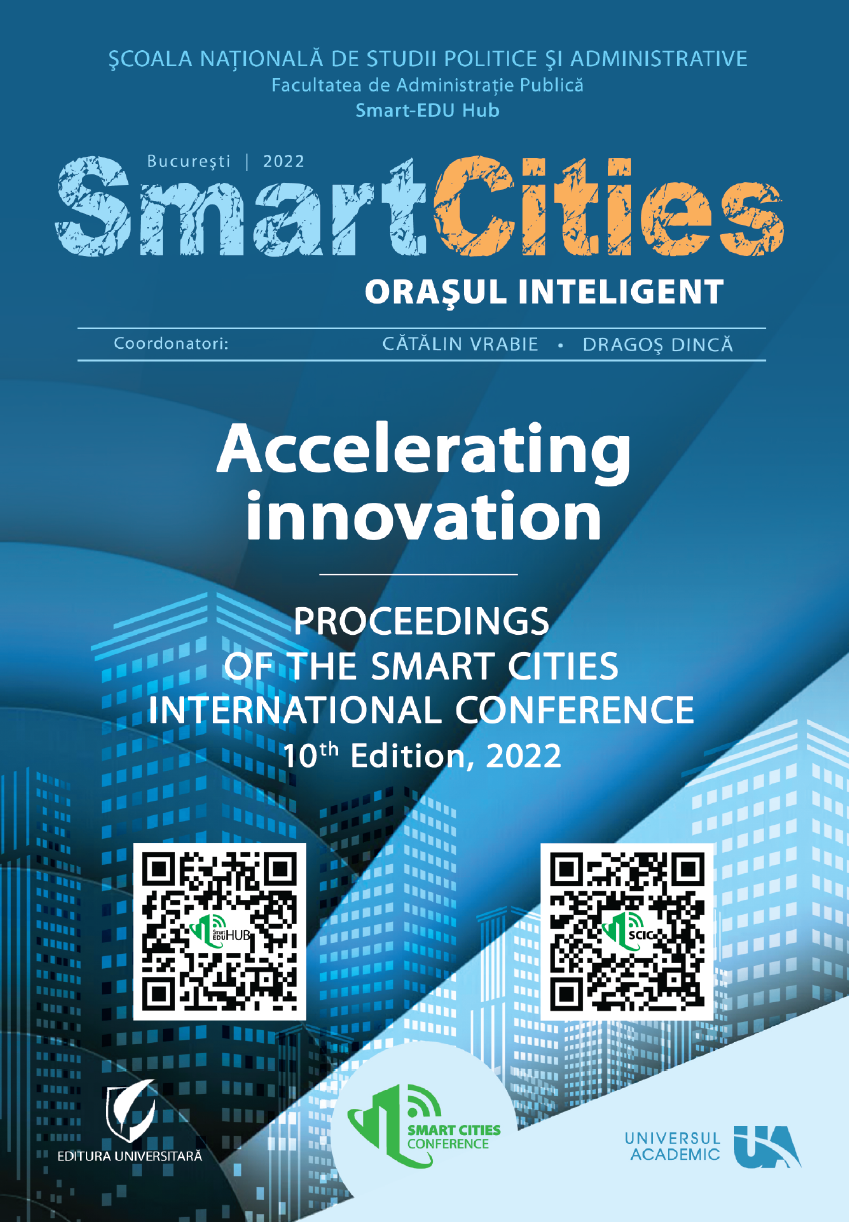 Downloads
License
Copyright (c) 2023 Andreea Bianca CAMARĂ
This work is licensed under a Creative Commons Attribution-NonCommercial-NoDerivatives 4.0 International License.
How to Cite
[1]
CAMARĂ, A.B. 2023. Knowledge dynamics for smart leaders and smart cities. Smart Cities International Conference (SCIC) Proceedings. 10, (Oct. 2023), 247–262.