Vatra Luminoasa, age-friendly-study of intergenerational architecture in a Bucharest neighborhood
Keywords:
ages, intergenerational architecture, inclusive design, research by design, interdisciplinarity
Abstract
Objectives: In the context of the future challenges of the society in which we live, the ageing process of the population determines requirements to which architecture must respond from now on. In this sense, the students of group 52 (academic year V, 2019-2020, Faculty of Architecture, Ion Mincu University of Architecture and Urbanism, Bucharest, Romania-IMUAU) were challenged in the most complex project in the faculty to experience a new perspective in architecture, the perspective of age, in order to understand and seek contemporary meanings of the concept of "age-friendly" in architecture. In Romania there are no concrete concerns in this regard, although at the research level it has been discussed for over 10 years. Prior work: The study is based on concepts already promoted in previous research of the authors such as age-friendly architecture, intergenerational architecture, Universal Design, inclusive architecture. Approach: Research by design is used as a method. The proposed site is located in the Vatra Luminoasa? neighborhood, on the site of the former Zefirul factory. The project took place in 2 phases, phase 1 in 4 teams of 7-8 students, resulting in 4 master plans, phase 2 in teams of 2 students or individually, resulting in 23 projects. The teams of students were coordinated by 4 professors from IMUAU and specialist advice was provided by 4 experts (physician, psychologist, biologist and physical therapist). Results: The 4 master plans highlighted different architectural approaches for the concept of "age-friendly": Street with Garden, Enclosure, 7 Courtyards and Strips. Within the 4 master plans, 23 projects were developed such as: residential centers for seniors, housing for seniors, multi- and inter- generational housing, intergenerational community centers, after-school, medical rehabilitation, wellness and spa centers. All projects were focused on the needs of users, from different age groups. Emphasis was placed on the use of therapeutic architectural tools such as light, shape, color, texture, sound. Implications: The research results reveal the importance of a good theoretical knowledge of the ageing population topic and of the training of young professionals specializing in age-friendly architecture. Teamwork and the interdisciplinary approach are an important key to the success of a sustainable, intergenerational architecture project with a significant impact at the urban level. Value: The research proves the potential of the Vatra Luminoasa? neighborhood in an architectural perspective of the ages in architecture.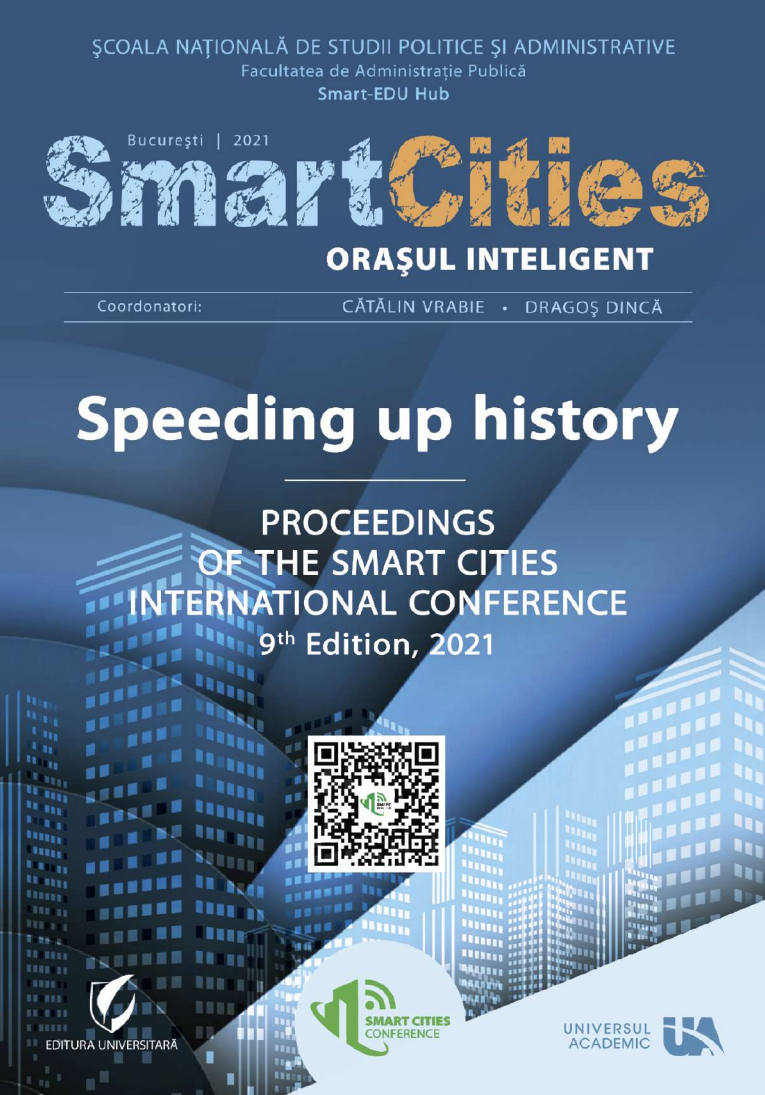 Downloads
How to Cite
ZAMFIR, M., CIOBANU, I., & ZAMFIR, M.-V. (2023). Vatra Luminoasa, age-friendly-study of intergenerational architecture in a Bucharest neighborhood. Smart Cities International Conference (SCIC) Proceedings, 9, 437–460. Retrieved from https://scrd.eu/index.php/scic/article/view/386
License
Copyright (c) 2021 Mihaela ZAMFIR, Ileana CIOBANU, Mihai-Viorel ZAMFIR
This work is licensed under a Creative Commons Attribution-NonCommercial-NoDerivatives 4.0 International License.