Ageing in COVID era – Social isolation risk factors, outcomes and smart solutions
Keywords:
social participation, active and assisted living, seniors, multigenerational communities
Abstract
Objective: To highlight the importance of social life, with focus on seniors, and to point out modalities to enhance and improve social participation. Prior work: Social interactions influence our daily life rhythms and content, impacts our mood and our physical and cognitive wellbeing, the way we see and appreciate ourselves. Social distancing and physical confinement required to reduce spreading of a pathogen, like during the nowadays COVID-19 pandemic, have a serious impact on the social life of all, changing the dynamic and the flows of the society itself. Approach: A narrative review of risk factors and outcomes of social isolation provides the base for a sample-based exploration of solutions for social isolation during pandemic times. Results: A series of physical health and psychological factors, as well as physical, social cultural and economical environment related factors impact social participation. Retirement, age associated frailty and all disabilities reduce social participation, in a vicious circle. Physical and psychological optimisation lead to efficiency in activities of daily living and provides the resources and the drive for social participation. Inviting physical as well as virtual spaces have been built or adapted to enhance and grow social participation. Hightech - based virtual communities and a series of assistive technologies flourish in post-speed century and are of real help in pandemic times, supporting the continuity of social life and the coherence of the society. Value and Implications: Social interaction has several dimensions. It maintains the cohesion and shapes the present and future of the communities and of the entire human society. Smart solutions are available and must be further developed with the contribution of IT-AI developers as well as of rehabilitation experts, geriatricians, psychologists, architects and ecophysiologists, in order to support and grow social participation in sustainable multigenerational communities.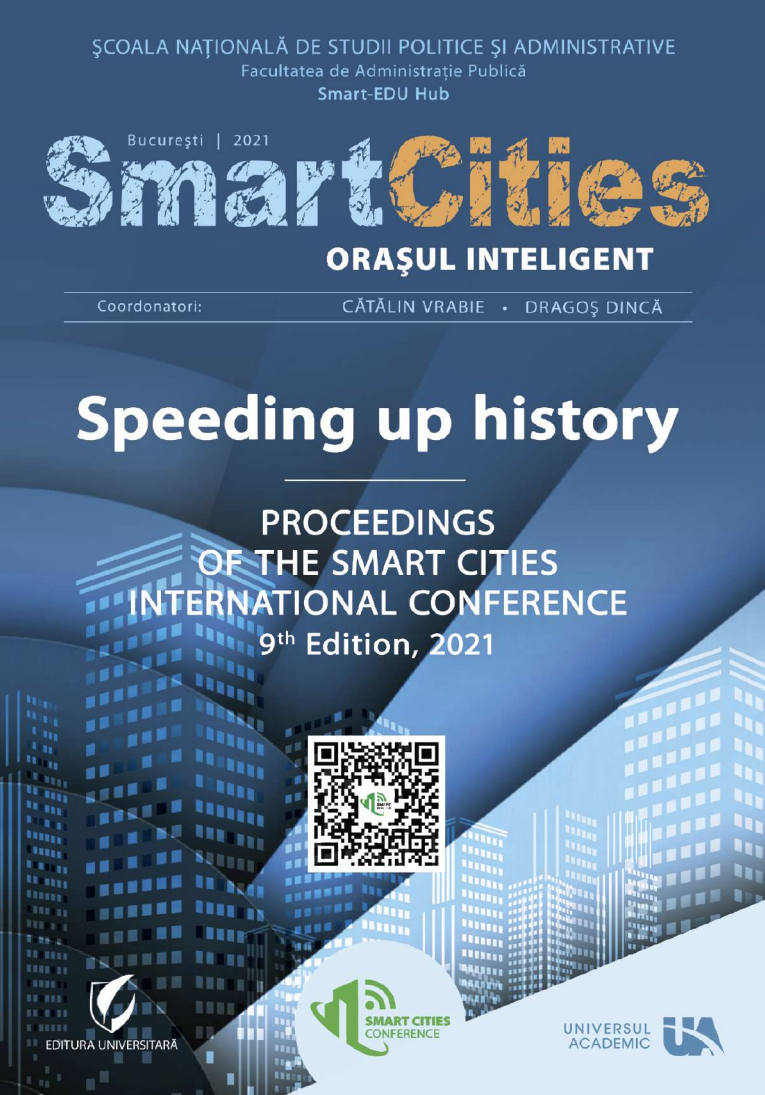 Downloads
How to Cite
CIOBANU, I., ZAMFIR, M., MARIN, A. G., ZAMFIR, M.-V., DRAGHICI, R., ILIESCU, A., IRSAY, L., & BERTEANU, M. (2023). Ageing in COVID era – Social isolation risk factors, outcomes and smart solutions. Smart Cities International Conference (SCIC) Proceedings, 9, 409–424. Retrieved from https://scrd.eu/index.php/scic/article/view/384
License
Copyright (c) 2021 Ileana CIOBANU, Mihaela ZAMFIR, Andreea Georgiana MARIN, Mihai-Viorel ZAMFIR, Rozeta DRAGHICI, Alina ILIESCU, Laszlo IRSAY, Mihai BERTEANU
This work is licensed under a Creative Commons Attribution-NonCommercial-NoDerivatives 4.0 International License.