Social networked cities: the portals
Keywords:
social connection, communication, live street view, virtual communication
Abstract
What is a "social network" ? It is a social structure made up of a set of social participants (such as people or organizations), sets of group ties, and other social interactions between those participants. The social network perspective provides a set of methods for analyzing the structure of the entire society as a whole as well as a variety of theories explaining the patterns observed in the interaction between individuals, independently of the space factor, if the individuals are in direct contact or they are communicating remotely, from different parts of the world, or even if they do know each other or not. The extraordinary success of the online communication proves us that the development of the communication technology we have today have drastically changed the connection we can have with co-workers, friends or family members that are located in a different places, making possible an instant communication with people that are parted by great geographical distances: different cities, different countries, different continents. This presentation comes with an innovative inter-connected communication network for public spaces that can rise a high level of interest from the local communities worldwide, connecting people from different cities with each other and bringing in the urban landscape a direct visual connection with another urban landscape through a virtual connected "window" ("portal") that opens up to the other side towards a different geographicallocation. Based on the principles of the existing communication networks and the success of the live web-cams installed by the municipalities that allow people from all around the globe to watch the daily life of an urban location, this solution is very simple, easy to put into practice and with a great potential of improving the leisure time of the inhabitants of any smart city.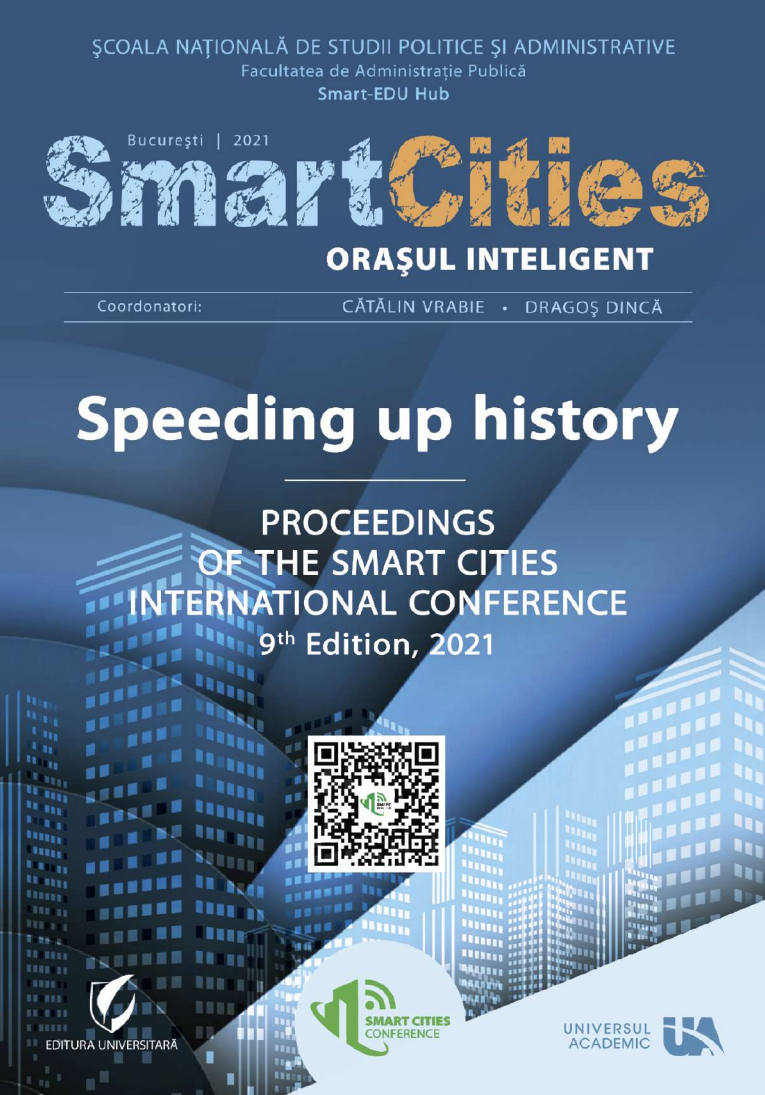 Downloads
License
Copyright (c) 2021 Monica FRANGULEA
This work is licensed under a Creative Commons Attribution-NonCommercial-NoDerivatives 4.0 International License.