Sustainable architecture for smart people - a topic for lobbying activities
Keywords:
smart people, sustainable architecture, lobby.
Abstract
Sustainable architecture is a trans-disciplinary subject comprising a wide range of ideas and topics and has a multidimensional nature. The principles of sustainability propose a development that is more profitable in economic and social terms and bring a lot of benefits to the environment and to people who are living in this environment in the long term. We intend to analyze and explain the three pillars of sustainability: economy, equity and environment. Lobbying is a part of a healthy democracy and allows for various interest groups to present their views on public decisions that may come to affect them. Lobbying for sustainable architecture promotes the health of the building's occupants at the same time as reducing the negative effects of the construction process on the environment. Society must need and want development for it to be inclusive, but at the same time it must have cultural and historical relevance. In essence, all we need as humans is that balance given by more conductive environment and a more healthy democratic society. The real danger is not the fragility of the planet, but our own vulnerability resulting from our own actions or inactions in the environment. The paper's structure is three-folded: on one hand, the theoretical framework provides us with a holistic view of how sustainable architecture is understood, on the other hand, the mechanism of interference between sustainable architecture and how it can be more promoted through lobbying activities, and last but not least, the paper presents an analysis of the perspectives that sustainable architecture is no longer just a debated notion in the academic environment, but represent a need of the smart society. In terms of methodology, the paper uses qualitative research for the theoretical background needed to substantiate the argument of the entire research.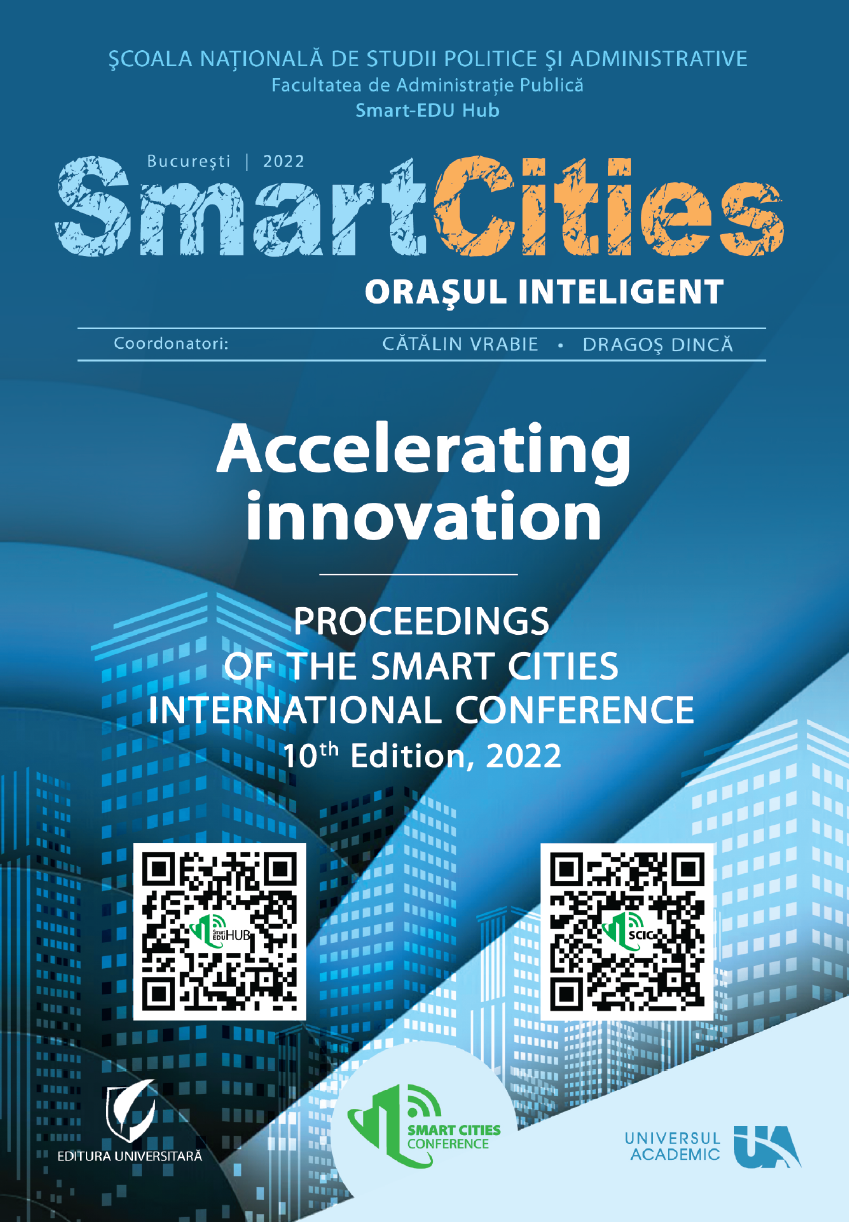 Downloads
License
Copyright (c) 2023 Ioana Andreea DOGEANU, Alexandru ZORLESCU
This work is licensed under a Creative Commons Attribution-NonCommercial-NoDerivatives 4.0 International License.
How to Cite
[1]
DOGEANU, I.A. and ZORLESCU, A. 2023. Sustainable architecture for smart people - a topic for lobbying activities. Smart Cities International Conference (SCIC) Proceedings. 10, (Oct. 2023), 191–205.