eWarranty, the solution for buyers, stores and services
Keywords:
warranty, big data, services, smart people
Abstract
Decision-makers in fields as diverse as industry and services face a number of challenges while working to develop safe, sustainable and environmentally friendly products. Identifying customer needs and ensuring excellent service are key decisive factors for success in almost all areas of business. Traditional services will be gradually replaced by state-of-the-art integrated e-commerce systems, which are not limited to creating catalogs with advanced search engines, offering solutions to much more complex problems, such as the one addressed in this presentation, respectively, the management, governance and analysis of large data used to ensure the guarantee of the quality of a purchased product or service. The purpose of this communication is to present an application, which is in the development phase, consisting of three interconnected software solutions that are individualized according to the beneficiary user, all based on an application that runs all the processes related to them. Therefore, the three "client" applications that will work on the principle of client-server applications are: Application for persons (customers) - intended for buyers; Application for stores - intended for shops that sell items with a warranty; Service application - for companies that service items under warranty. The problem that we want to solve through this application is the lack of an efficient and digital way to manage products with warranty, as well as the gap between the buyer, the trader and the service in tracking the life cycle of a product with warranty, from purchase to scrapping and recycling. eWarranty offers an innovative IT solution that is fast, secure, sustainable, and environmentally friendly. The new system is designed for the digital management of all data related to a guarantee, with a flexible architecture, allowing the adaptation of the system to other products, services, or other potential actors.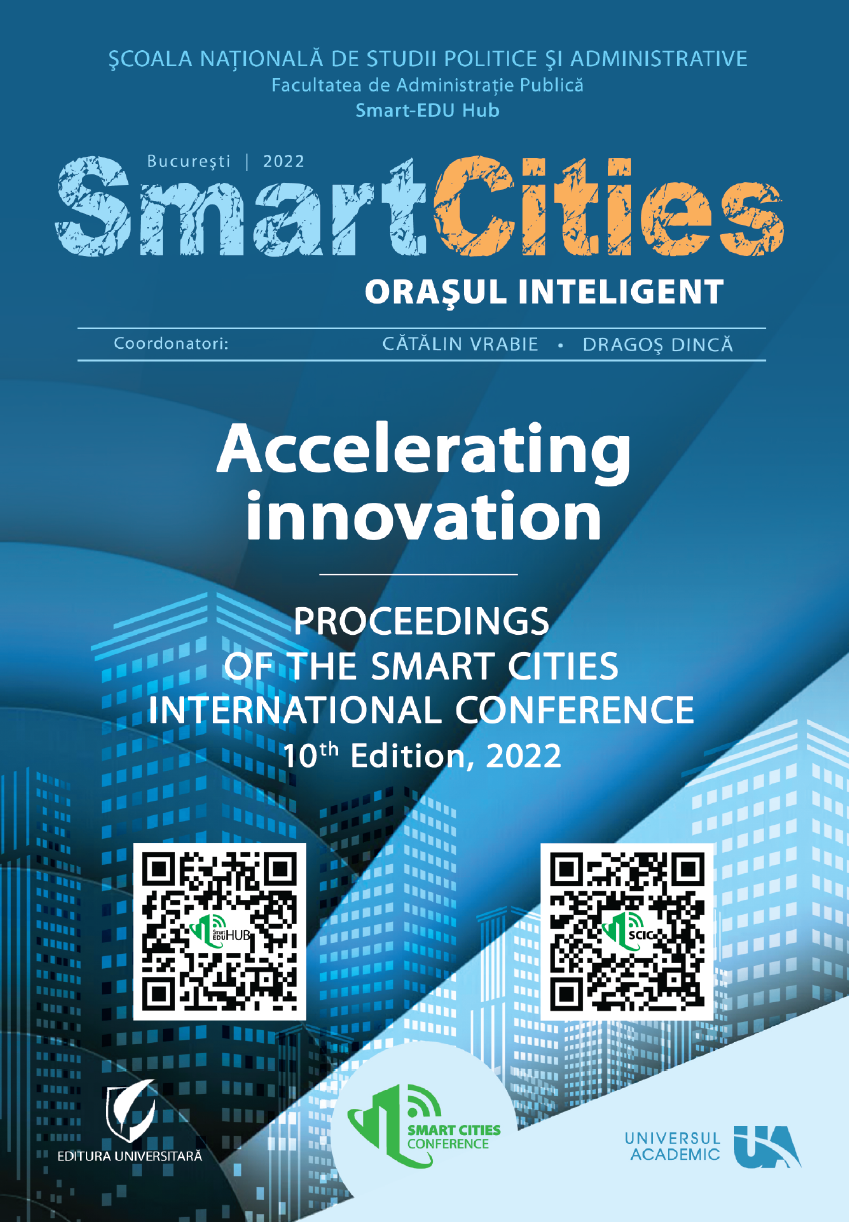 Downloads
License
Copyright (c) 2023 Adriana MALUREANU, Gabriel LAZAR
This work is licensed under a Creative Commons Attribution-NonCommercial-NoDerivatives 4.0 International License.
How to Cite
[1]
MALUREANU, A. and LAZAR, G. 2023. eWarranty, the solution for buyers, stores and services. Smart Cities International Conference (SCIC) Proceedings. 10, (Oct. 2023), 283–288.