The Role of Small Medical Units in a Smart City – The Case of Timisoara
Keywords:
Grid, urbanistic flexibility, long-term medical assistance, quality of life, technological equipment
Abstract
Objectives: The present paper intends to analyze the challenges for medical services in this century from a Smart City perspective. Prior work: Smart City concepts have primarily addressed technical and infrastructural functions (e.g., urban transportation, energy, water supplies, etc.) and have less targeted medical institutions. However, any modern urban structure requires competent, technologically updated, and synchronized medical services for diverse communities. Approach: We start from the main differences between large and small medical units (e.g., urbanistic structure, specific services, networks, technological equipment) to analyze the position of small units within medical networks and the role of public agents in the optimal configuration of this system of services. We use the case of small clinics to study medical units from an inter-relational perspective by applying the concept of Grid to the offer of medical services. Results: In contrast to large medical institutions in a Smart City, small medical units show more flexibility by not requiring a long-term urbanistic restructuring of public services. While not covering the wide range of functions provided by large units, small clinics offer specialized services and provide patient monitoring and long-term medical assistance, contributing greatly to patients' quality of life. Communication networks between units ensure patients' transition from large to small medical units. A Grid model can be applied to the present network to optimize medical functions by implementing new data collection systems. Implications: Inter-professional networks (e.g., between medical units, public beneficiaries, technological providers, and scientific researchers) are key to Smart City medical services. Accessing technological innovations (e.g., long-distance monitoring of physiological parameters, machine-learning systems, pattern recognition algorithms) will be a priority for small units. Value: The role of small medical clinics in a Smart City is analyzed within a Grid and linked to future challenges and technological advances.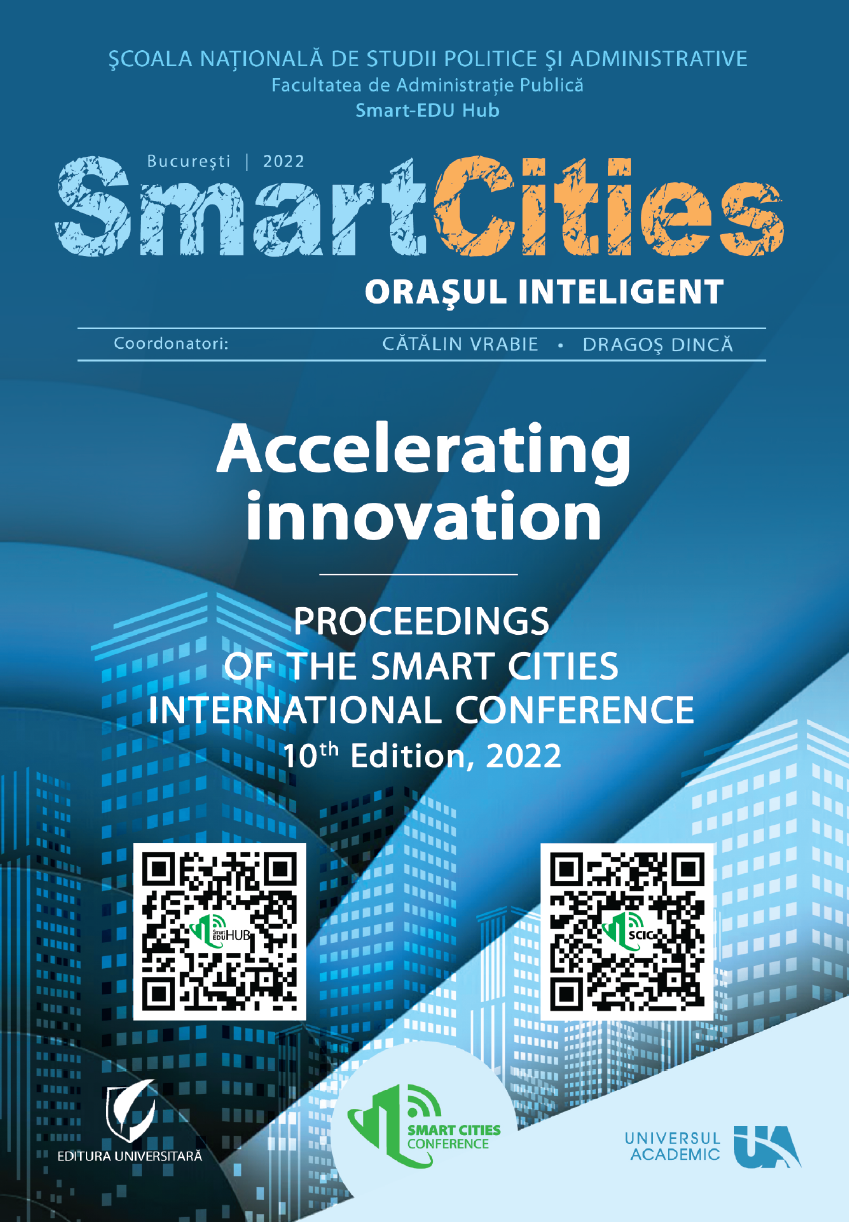 Downloads
License
Copyright (c) 2022 Daniela REISZ, Raluca TUDOR, Iulia CRIȘAN
This work is licensed under a Creative Commons Attribution-NonCommercial-NoDerivatives 4.0 International License.
How to Cite
[1]
REISZ, D. et al. 2023. The Role of Small Medical Units in a Smart City – The Case of Timisoara. Smart Cities International Conference (SCIC) Proceedings. 10, (Oct. 2023), 289–298.