Transforming Romanian society in the age of digital talent. The role of human resources.
Keywords:
digital competitivenes, digitalisation of public administration, digital education and training, technological and social evolution, new trends in public management
Abstract
Smart administrations are not only about digitization and the move towards smart cities and e-government systems, which is why the objective of this paper is to highlight the role of a human resource to face the challenges of new technologies, especially the role of digital talent in supporting the transformation of public administration, as well as the role of citizens as direct beneficiaries of the services offered by public administrations. Their importance in the public sector cannot be analysed without also highlighting the implications for the professionalisation of human resource management. The use of artificial intelligence and new technologies has a direct impact on all those involved in the process, and their successful implementation depends on the ability of the staff and citizens served to exploit their full potential and keep pace with developments. It is necessary for Romania to adhere to European values, in the spirit of building sustainable, digital and green communities that increase the quality of life of the beneficiaries. From this perspective, it is significant to analyse the situation in Romania, giving an overview of the future of public administration, but also of society as a whole, in terms of the role of digital talent and a digitally educated population in the transformation of society in relation to the latest technologies. To the detriment of ongoing studies and research on the subject, the transition to smart government is an expanding topic, which is why studies have not been exhausted and require constant updating.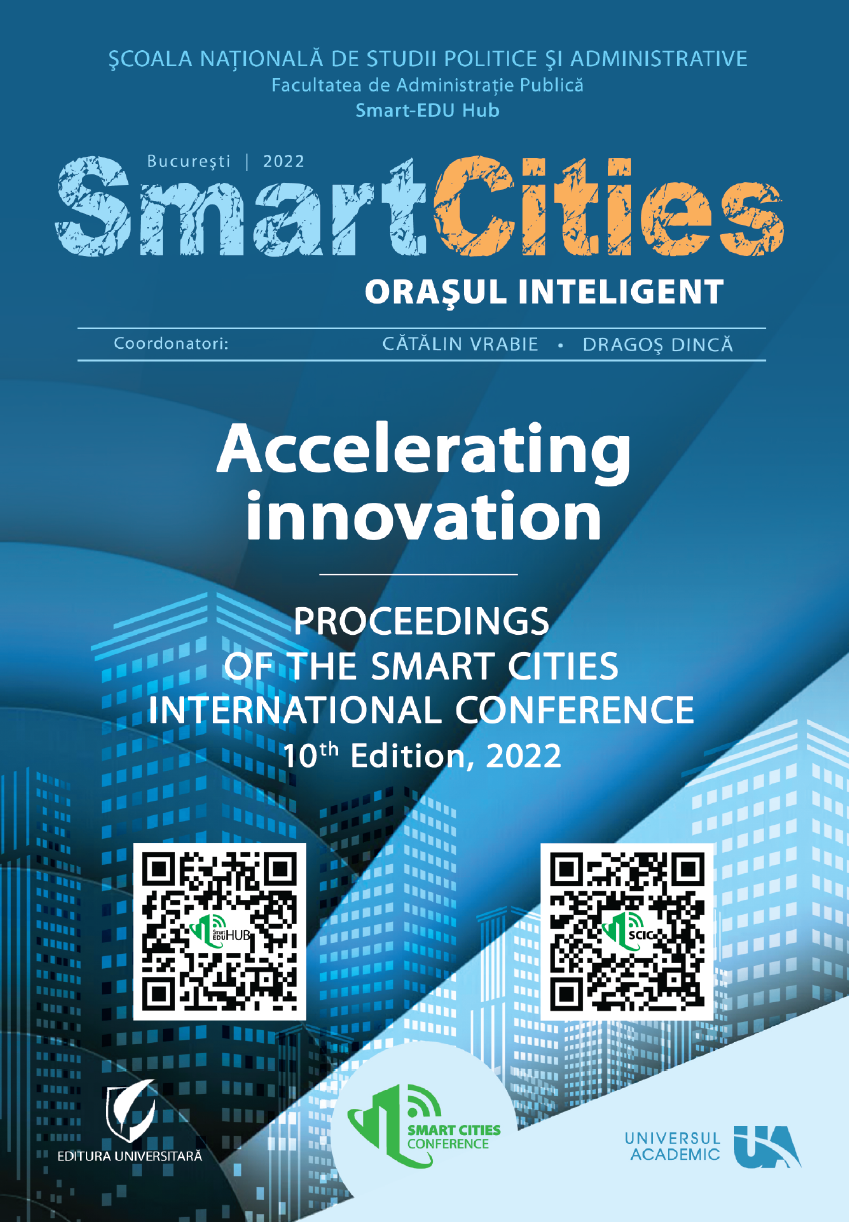 Downloads
License
Copyright (c) 2022 Mădălina Georgiana MIHĂILĂ
This work is licensed under a Creative Commons Attribution-NonCommercial-NoDerivatives 4.0 International License.
How to Cite
[1]
MIHĂILĂ, M.G. 2023. Transforming Romanian society in the age of digital talent. The role of human resources. Smart Cities International Conference (SCIC) Proceedings. 10, (Oct. 2023), 237–246.