The implementation of smart government of Iraq and its impact on the transportation
Keywords:
smart Government, smart cities, transportation, Intelligent transportation system
Abstract
This study target the understanding of what does mean the smart government and how we can use this system to improve better service in the transportation environment which lead the country to be one of the developing countries in the middle east, going same time to classify the problems in the transportation and how can put and develop strategies help and support the government to go forward and lead the country to the success in that area, all that will prove and develop the economy, education and other fields in Iraq. The road system in Iraq is in dire need of the smart transportation system, which has been applied in many countries for years, but in Iraq the government has been late in applying this type of technology, and it is a technology that needs a system similar to mobile technology in its creation and use in terms of infrastructure in addition to specialized units. The increase in the number of vehicles around the world prompted the developed countries to find scientific mechanisms to solve the congestion called the smart management of transport because the construction of new roads is excluded because it is very expensive.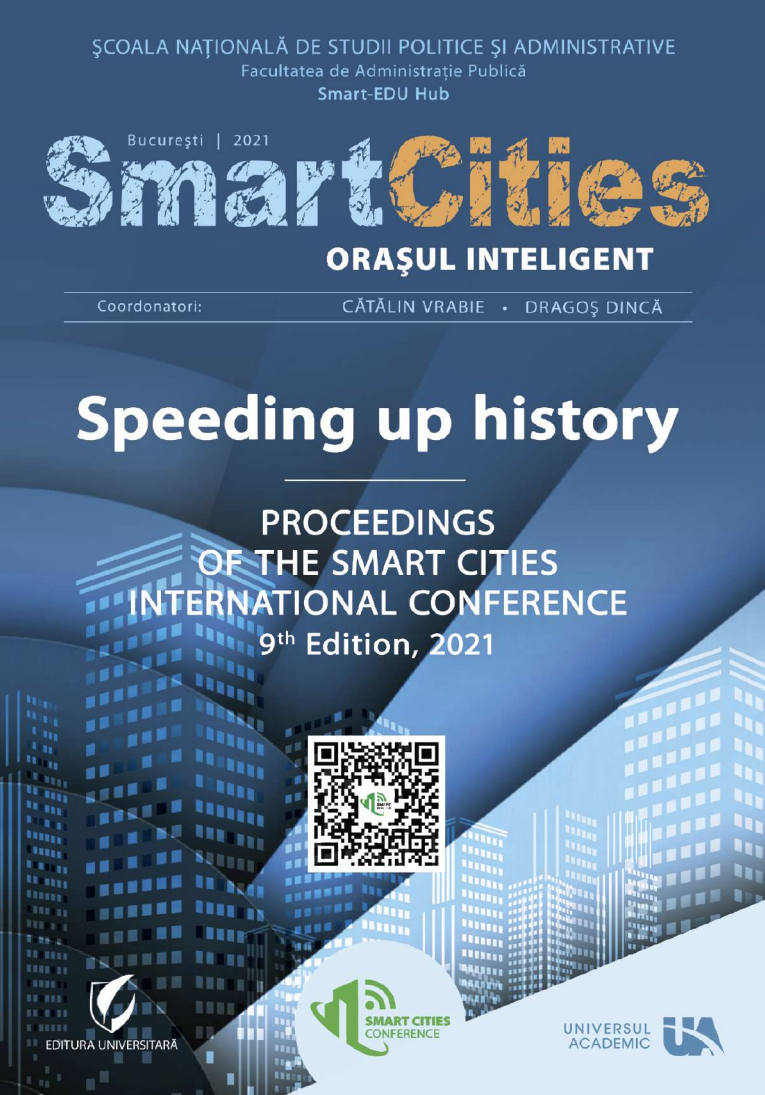 Downloads
How to Cite
KAMIL, G. A., BANACU, C.-S., & ARIDAH, M. W. (2023). The implementation of smart government of Iraq and its impact on the transportation. Smart Cities International Conference (SCIC) Proceedings, 9, 519–526. Retrieved from https://scrd.eu/index.php/scic/article/view/392
License
Copyright (c) 2021 Ghanim Ahmed KAMIL, Cristian-Silviu BANACU, Mamoun Walid ARIDAH
This work is licensed under a Creative Commons Attribution-NonCommercial-NoDerivatives 4.0 International License.