Sustainable solutions for corporate governance
Keywords:
IT systems, costs, analysis
Abstract
This article is concerated on the cost of the candidate recruited durring the recruitment and selection process coordinated by the Central Public Authority. Objectives: the main objective is to demonstrate that the recruitment and selection process carried out by an IT system is more advantageous than a process assisted or not by an independent human resources expert. The demonstration will be based on the comparative analysis of costs and the transparency of the recruitment IT process which will highlight the decentralization of the decisions from the Short List of candidates, eliminating the human factor from the recruitment and selection process. Approach By comparing the costs generated by hiring an independent expert by the Central Public Authority or implementing a IT system to replace this independent expert, will diseminate the main objective of the research. Results The idea of sustainable governance by digitizing the recruitment and selection process is achievable by doing a simulation for the public tutelary authorities in Romania. The classic processes assisted by the human factor compared to the innovative ones, bring to light a new approach to corporate governance that becomes sustainable by digitizing its processes, being assisted by a software. Implications Due to the fact that I study the subject in my doctoral thesis, I have not had the honor of involving other people with expertise, so far. In the Romanian public administration, the recent progress has contributed to the improvement of Corporate Governance, which is why I proposed to bring to the fore the importance of studying this area by adopting new tools for the public sector in Romania, support mechanisms, simple, uncompromising, completing the need of transparency.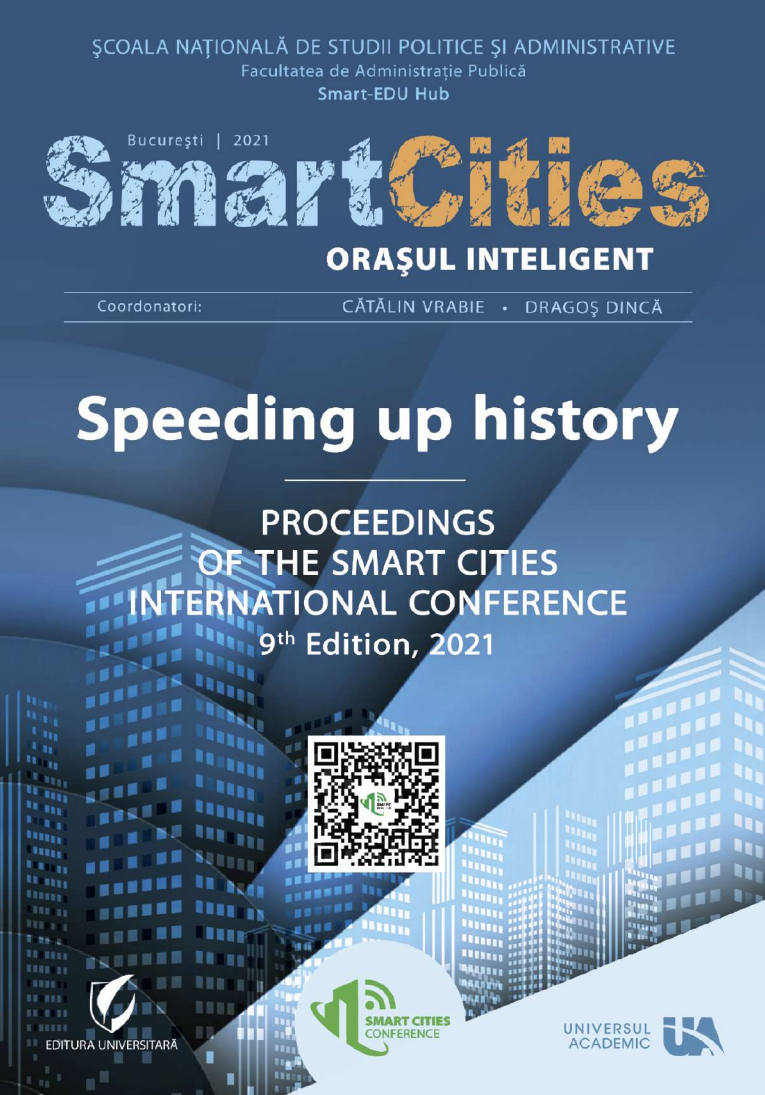 Downloads
How to Cite
MOSNEANU, D. G. (2023). Sustainable solutions for corporate governance. Smart Cities International Conference (SCIC) Proceedings, 9, 27–40. Retrieved from https://scrd.eu/index.php/scic/article/view/355
License
Copyright (c) 2021 Diana Georgiana MOSNEANU
This work is licensed under a Creative Commons Attribution-NonCommercial-NoDerivatives 4.0 International License.