Urban mobility and accessibility of public transport in Bucharest
Keywords:
urban mobility, accessibility, public transport, passenger information system
Abstract
The paper aims to address a current problem, namely urban mobility, which is a major challenge faced by major European cities including Bucharest, which currently offers a partially developed public transport, although the citizens of the capital want an efficient, integrated, sustainable, safe public transport system that ensures a high quality of life. Urban mobility is the ease with which people can travel between destinations in urban areas using the public transport network. A civilised and attractive public transport system requires that passengers are well informed about vehicle timetables, routes and transfer possibilities. At European level, €16.3 billion has been allocated for the period 2014-2020 and the Interconnecting Europe Facility (IEF) has allocated more than €200 million for transport in large European cities. The paper is structured on three levels: the legislative framework for urban mobility at European and national level, urban mobility in Bucharest, analysis of the accessibility of surface public transport routes and their efficiency for public transport in the capital and the implementation of concepts and systems ("intermodal node", "Park & Ride" system, passenger information system). Urban mobility in Bucharest is currently provided both by public transport (RATB, Metrorex) and by personal or company cars. Although there have been levels of growth in the total population, the capacity offered by public transport has decreased, leading to an increase in the use of personal means. This has led to overcrowding in the centre of the capital, as well as on many main roads. As a negative consequence, surface public transport has suffered, leading to a decrease in its use.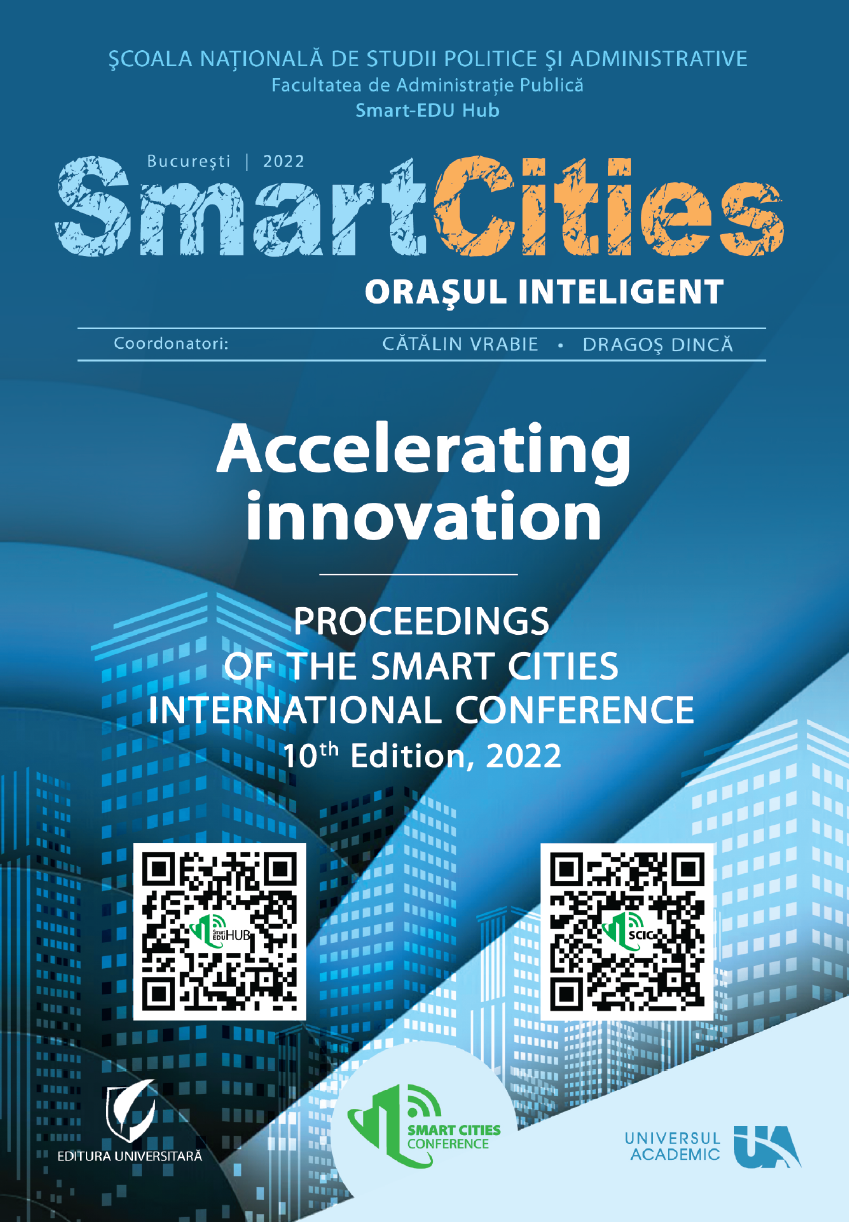 Downloads
License
Copyright (c) 2023 Alexandra IANCU
This work is licensed under a Creative Commons Attribution-NonCommercial-NoDerivatives 4.0 International License.
How to Cite
[1]
IANCU, A. 2023. Urban mobility and accessibility of public transport in Bucharest. Smart Cities International Conference (SCIC) Proceedings. 10, (Oct. 2023), 263–272.