Accelerating history and the birth of a new science - chaos theory
Keywords:
accelerating history, chaos theory, politics of the future, digital technology
Abstract
The organizers of the International Smart Cities Conference (SCIC), 9th edition, December, 2021, proposed an exciting topic "Accelerating history",on which we reflected for a long time. And this is because I really liked the study of history, especially intellectual history or the history of ideas, as a discipline of history. Those who specialize in this field try to explain the ideas in context. For example, someone who specializes in this discipline is not concerned with finding out what freedom in itself means, but what freedom means to an eighteenth-century French peasant or a nineteenth- century American capitalist. What are the two contexts? The interesting part is that many things written about the past correspond to the future. If there is a discipline that deals with the history of political ideas, why not one that deals with the future of political ideas, based on predictions and projections. This is exactly what I am trying to do in this paper, to see what power, democracy, freedom, justice could mean in the future in the context of the acceleration of history, but also of history caused by the plandemic triggered on humanity. When I received the invitation I went to the documentation for the elaboration of our scientific research approach, I remembered that just on my birthday, this year I received as a gift, from the family, a book with at least a strange title "Chaos. The birth of a new science "which I considered, no more, no less, as a scientific revolution. And this is because HAOS presents to a new generation of readers the theory of chaos, one of the most important innovations in scientific knowledge of our time. From the Butterfly Effect discovered by Edward Lorenz to the calculation of Mitchell Feigenbaum's universal constant and the concept of fractals developed by Benoit Mandelbrot, who created a new geometry of nature, the captivating story woven by Gleick focuses on the fundamental personalities whose genius opened a new path for science. In Chaos, Gleick makes the history of chaos theory not only fascinating, but accessible to beginners, and opens our eyes to a surprising new perspective on the universe.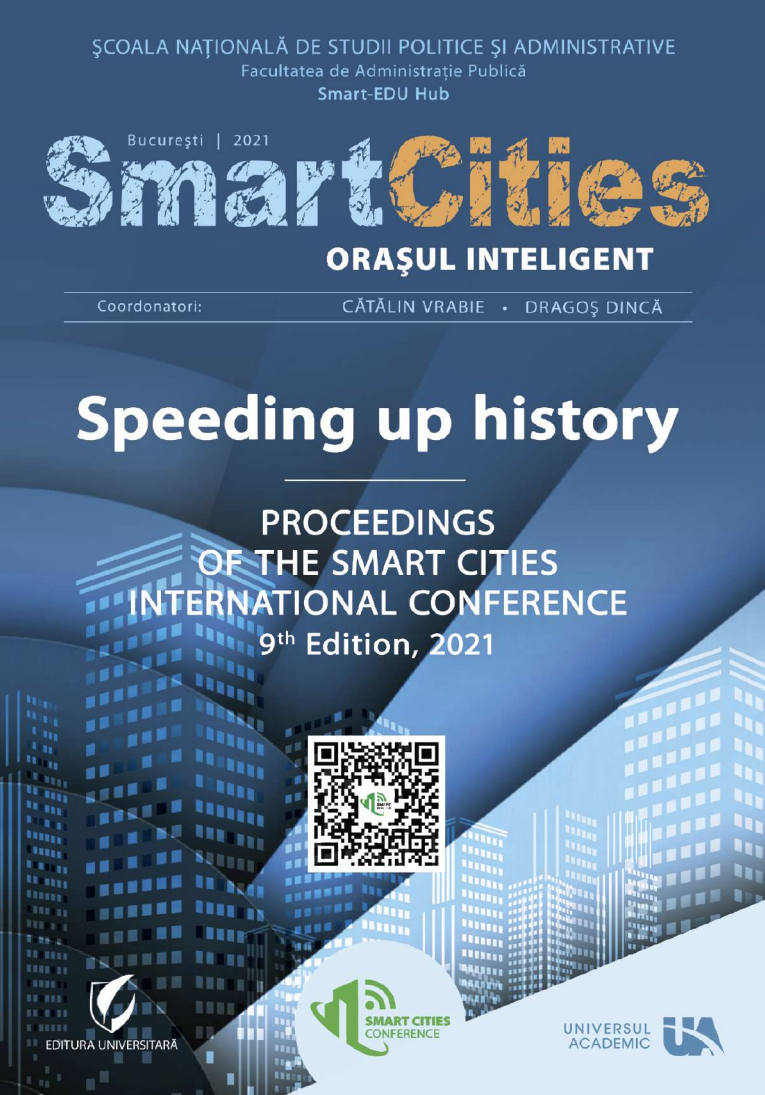 Downloads
License
Copyright (c) 2021 Valentin Stelian BADESCU, Ruxandra Ioana BADESCU
This work is licensed under a Creative Commons Attribution-NonCommercial-NoDerivatives 4.0 International License.
How to Cite
[1]
BĂDESCU, V.S. and BĂDESCU, R.I. 2023. Accelerating history and the birth of a new science - chaos theory. Smart Cities International Conference (SCIC) Proceedings. 9, (Apr. 2023), 79–111.