Designing an integrated modern parking in a crowded city area – a case study
Keywords:
traffic, transportation, smart parking, quality of life
Abstract
Problems with parking places occur everywhere, especially in the cities. The purpose of this research is to design a concept of a modern parking place which can offer various services. With the rise of the world motor vehicle fleet and the emergence of new models, the infrastructure of major cities must be developed accordingly. The latter is increasingly affected by the needs of the population subject to mobility and the transport of various goods, which leads to crowded traffic. Our approach included the collection and analysis of real data regarding flow of traffic, simulation and designing a conceptual model of the parking place. Our findings focused on the advantages and disadvantages of developing such a solution and can be used for further development. The present study can be used in a variety of areas – for practitioners as a source of information and ideas, for academics and researchers as a model methodology. The study presents a methodology for designing a modern parking place taking into consideration various factors. This approach can be used to further increase the quality of life for the citizens living in the cities.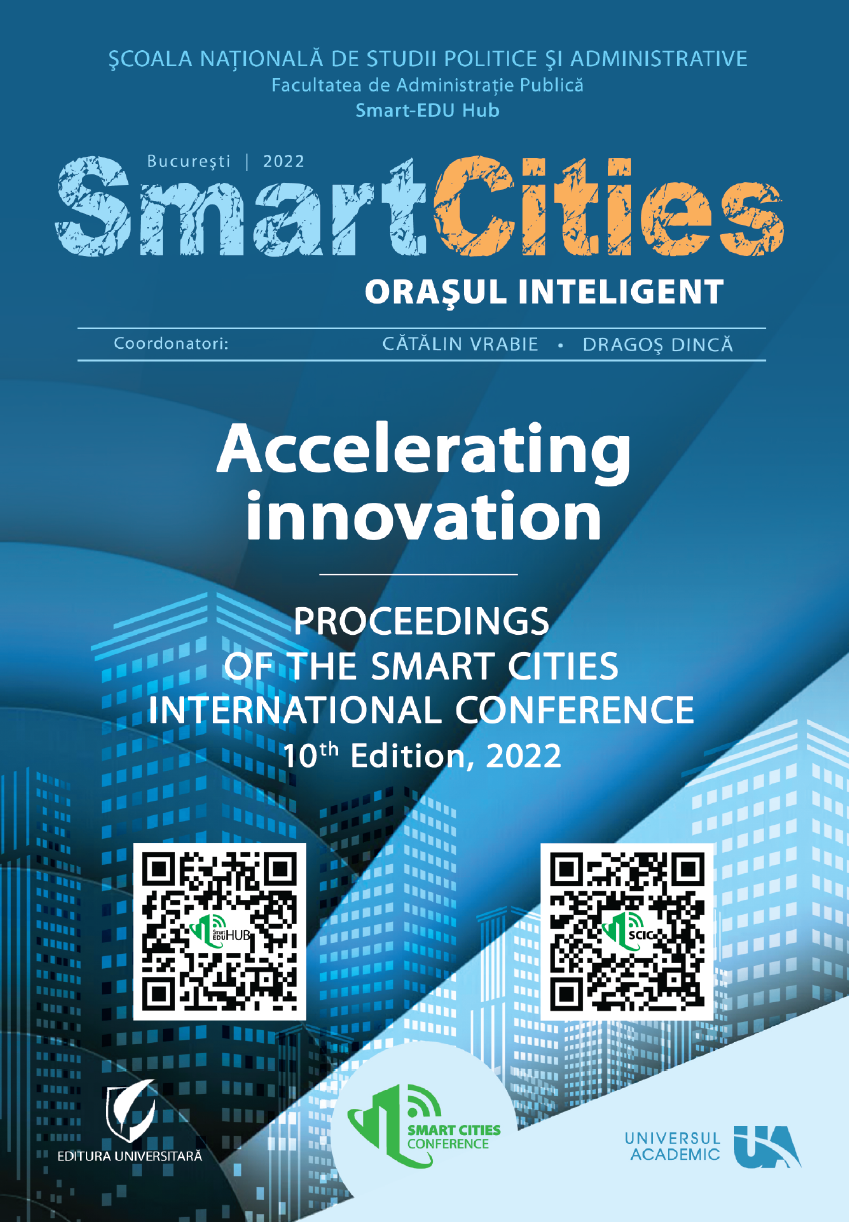 Downloads
License
Copyright (c) 2022 Lucian LOBONȚ, Robert Răzvan Cosmin MUNTOIU
This work is licensed under a Creative Commons Attribution-NonCommercial-NoDerivatives 4.0 International License.
How to Cite
[1]
LOBONȚ, L. and MUNTOIU, R.R.C. 2023. Designing an integrated modern parking in a crowded city area – a case study. Smart Cities International Conference (SCIC) Proceedings. 10, (Oct. 2023), 345–356.