Living in "Smart Cities and Green World"
Keywords:
renewable energy, photovoltaic modules, eco-friendly
Abstract
Every day we face fast development and technology appliance in each field of industry and our everyday life, with the focus of maximization of its service to people. Therefore, a special importance has been particularly given to the construction of "smart cities". This paper will support the idea of creating and usage a network that connects all the key points of human activities as the basis of a "smart" city, focusing on renewable energy, specifically solar one, to carry out these activities that a person performs throughout a full day. We are based on two features, "smart" and "green", which will include the electricity supply of the apartment and coverage of any of its indoor activities, street lighting, charging of electric cars and education on reducing pollution levels on nature.First of all, we will focus on presenting all the elements of this network, whose basis are photovoltaic modules, then we will introduce the creation of photovoltaic plants based on respective standards for their resistance to wind, with materials that do not pierce existing buildings and do not pollute the environment. Last but not least, based on the evaluation of collected results we recommend the effective ways of using photovoltaic systems in open spaces. We can mention lots of benefits by living in smart cities and green world, but most important would be the fact that we are going eco-friendly for the environment and creating economic development and jobs in ICT technology and other engineering fields. So, it's obvious as it implicates and affects the whole society and it is a productive and green way to smart the living in a safe and green world.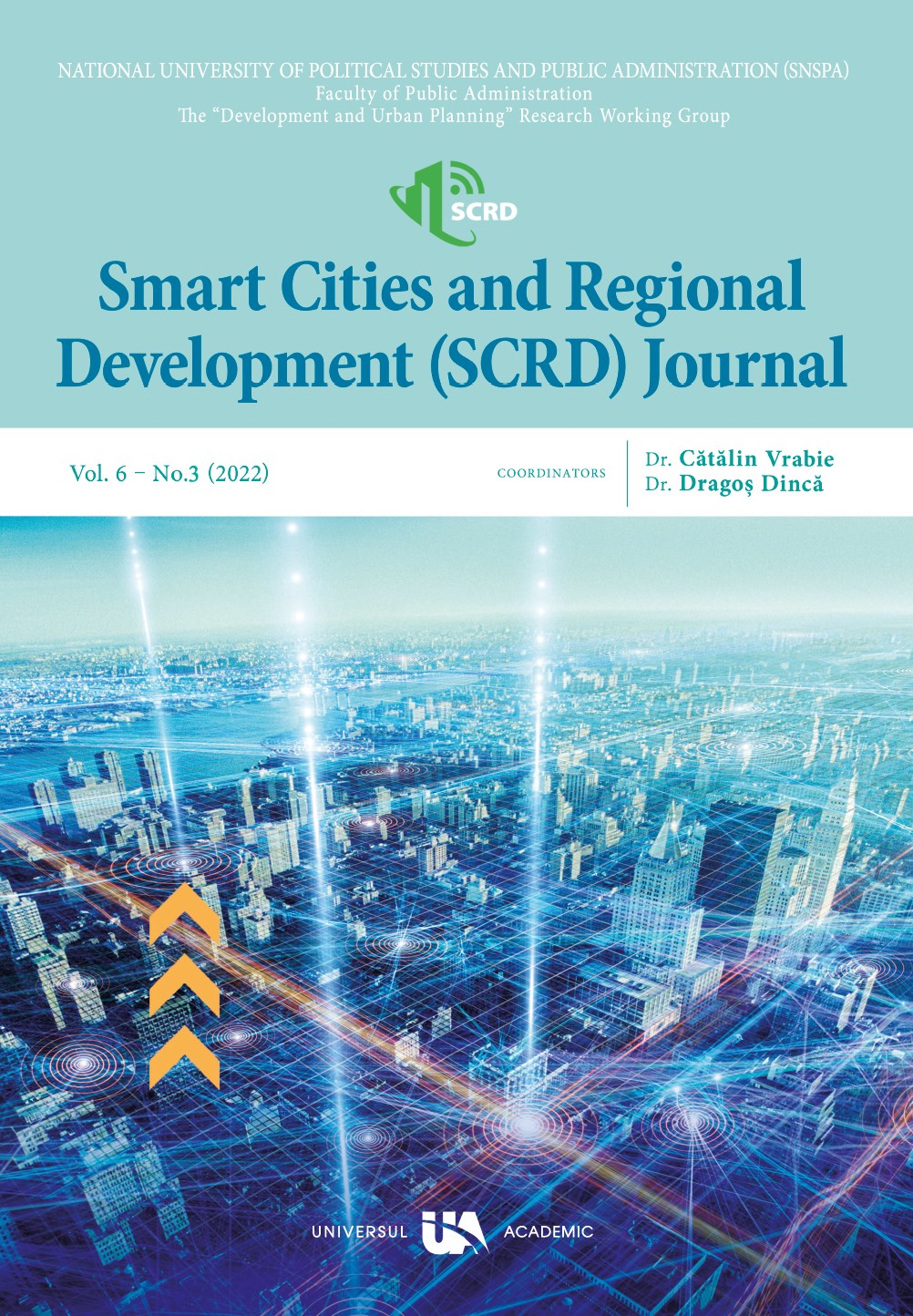 Downloads
How to Cite
[1]
M. . HARIZAJ and A. . NDREU, "Living in 'Smart Cities and Green World'", SCRD, vol. 6, no. 3, pp. 27–40, Jun. 2022.